Index of Patent Systems Strength
The Index of Patent Systems Strength (PSS) is an annual composite index that rates the strength and effectiveness of the patent systems of 51 countries. Since the publication of the PSS index by Papageorgiadis et al. (2014) at the Journal of World Business (a premier journal in the field of international business research), the index has become a key source of reliable market intelligence information that is used globally by patent and intellectual property practitioners such as patent councillors, patent lawyers, consultants and managers who work in large multinationals, Mittelstands, and SMEs.
The latest update of the PSS index for the years 1998-2018 is developed by Dr Nikolaos Papageorgiadis and Professor Wolfgang Sofka (Copenhagen Business School). Following extensive feedback from patent practitioners, Dr Papageorgiadis and Professor Sofka expanded the coverage of the index with the use of data on global patent litigation activities. The updated data and results of the PSS index for 2017-2018 are available on these webpages and the full dataset and more information are available upon request.
---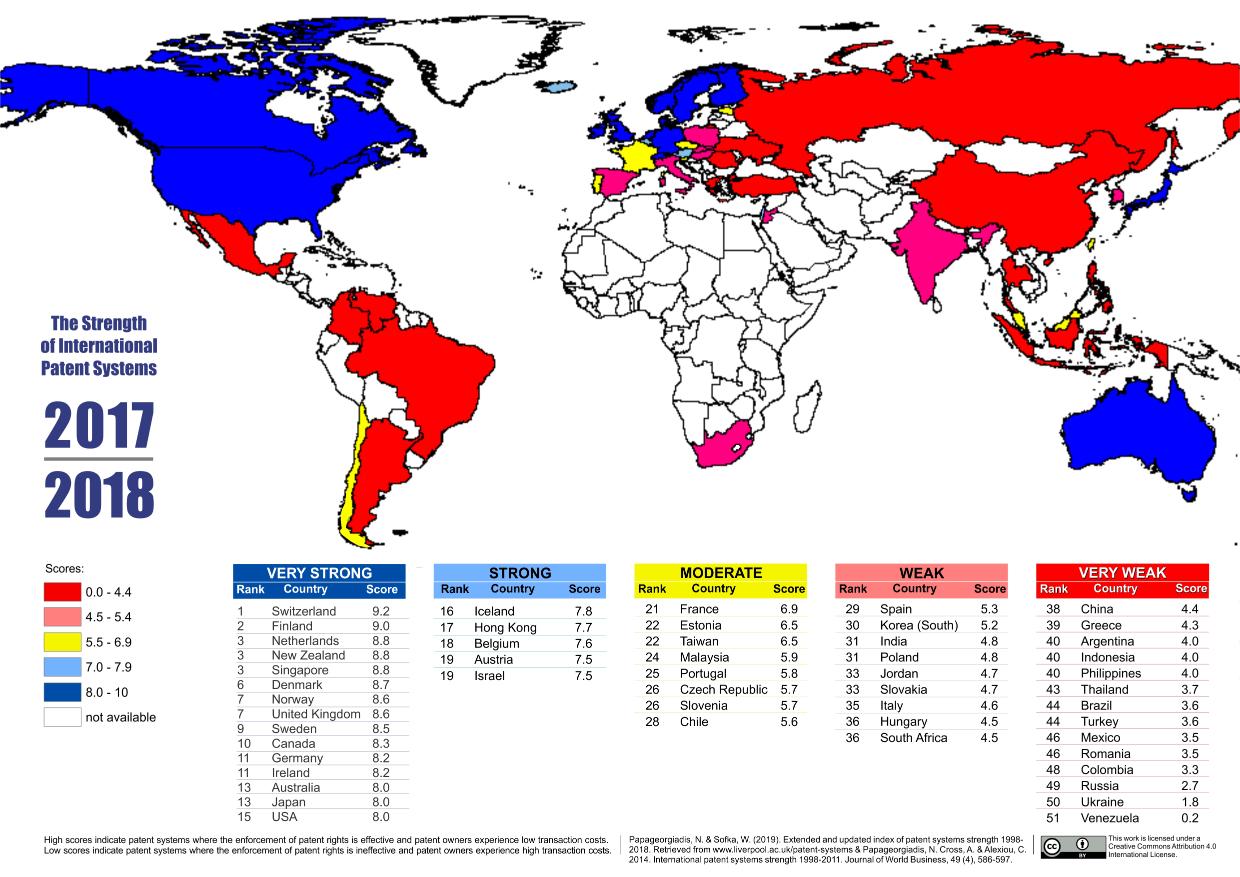 ---
Back to: Management School