The programme will expose you to core management challenges including:
Designing and implementing strategy
Using the power of data analysis to anticipate rather than follow
Building and investing in teams and allocating organisational resources
Innovating in processes, platforms and culture
Leading with presence and authenticity.
To help you become the manager, leader or entrepreneur you want to be, we will help you to develop the self-awareness, social intelligence and interpersonal skills which enable you to understand, inspire, motivate and influence others.
The Liverpool MBA provides a platform to apply theoretical principles to real cases and fosters critical thinking. The programme has taken me out of my comfort zone and restructured my approach to problem-solving.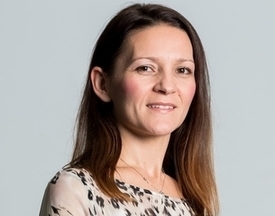 Ionna Giannaki, The Liverpool MBA 2018
Nationality: Greek
Download our MBA brochure 2024-25 to find out more
---
Back to: Management School