International Advisory Board
The School has an external International Advisory Board which offers guidance in numerous ways, including:
Providing input to the School's research programme with a particular emphasis on the impact of research.
Assisting the school in engaging with the global business community and other institutions.
Supporting the school in identifying student career and development opportunities.
Advising on the relevance of the School's teaching and research programmes to the needs of business.
The Board includes members from a variety of backgrounds, experience and sectors. Members normally serve for a period of three years but may be invited to serve a second term.
---
Liverpool Advisory Board
Dr Rick Parry‌‌
Chairman (ULMS Advisory Board)‌
Rick Parry has had a successful and varied career where he has impacted The Football Association by recommending the formation of what would become the FA Premier League. The recommendation quickly found favour with top professional clubs and in 1991 Rick became the first Chief Executive of the fledgling league. Notably Rick devised a formula to enable the sharing of TV revenues amongst clubs which is unchanged after 20 years.
In 1997 Rick joined Liverpool Football Club as Chief Executive. In the following nine years the Club won ten trophies including the UEFA Champions League in 2005. Since leaving Liverpool in 2009, Rick has carried out a variety of football related consultancy projects in Saudi Arabia, Qatar, the UAE, Jordan the US and Mexico.
He has been a member of the Advisory Board of the ICSS in Doha since its inception in 2011 and has served on the Management Committee of the ICSS - Sorbonne sports integrity applied research programme. Rick has also carried out major sport related assignments for the UK Government in Sports Betting and football governance. In November 2014 Rick chaired a Mauritian Government Inquiry into the organisation of horse racing and betting on the island at the invitation of the Prime Minister.
At University of Liverpool Rick serves on the Foundation Leadership Team, the Management School Advisory Board and contributes to the Football Industry MBA course.
---
Tom Carter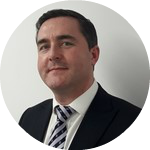 Area Director, HSBC
Tom is a graduate of the University of Liverpool (Mathematics 2002) and has since worked in Corporate Banking with HSBC for 15 years. During this time, he has completed a degree in Financial Services, worked with thousands of business clients and held roles across all spheres of HSBC's Corporate business including – Small Business, Mid Markets, Large Corporates, Private Equity, International and Credit Underwriting. This has given him a broad range of skills and experience and has also helped him to develop a strong and active network both internally and externally.
In his current role, Tom is the Area Director for Mid-Market Corporates, managing a team of 30 banking professionals and servicing 500+ clients across Merseyside, Cheshire, North Wales and Staffordshire. In this role, the key responsibilities are primarily to: 1) Ensure ''Best in Class'' service to clients, 2) Grow HSBC market share, 3) Manage the multi-faceted risks and 4) Develop people.
Tom is passionate about the development of himself and others and has accepted the role on the Advisory Board in order to provide additional support to the Management School and its students. He hopes that this can be achieved by providing an insight into the requirements of a large international organisation and by sharing his own personal learning experiences
---
John Cresswell
Chief Executive Officer, Bibby Line Group
John was appointed Chief Executive Officer of Bibby Line Group in June 2018 to continue the development and growth of this Liverpool-based, family-owned portfolio business, originally founded in 1807. John has substantial experience leading organisations at CEO and board level.
Prior to his appointment at Bibby Line Group, John was CEO of Arqiva, a privately owned Broadcast technology business where he brought in a new management team to lead a significant cultural and commercial turnaround. This included overseeing the final stages of the TV digital switchover and establishing the business as one of the UK's largest smart meter communications network providers. John previously spent his career in the media entertainment industry as ITV consolidated from regional franchise businesses to ITV plc where he held CEO and COO roles.
John qualified as a Chartered Accountant with KPMG, has a BSc in Economics and Politics from the University of Keele, and attended the Advanced Management Programme at Harvard Business School.
John is currently a non-executive director for Capita plc and has served as a non-executive Director for ITN, the Ambassador Theatre Group and for Liverpool Football and Athletic Grounds plc where he remains a Lifetime Vice President. He is also a Fellow of the Royal Television society and a member of BAFTA.
---
‌Mr Michael Eakin
Chief Executive Officer, Royal Liverpool Philharmonic
Michael Eakin became Chief Executive of the Royal Liverpool Philharmonic in 2008. Liverpool Philharmonic has a world class symphony orchestra, an international concert hall, and a significant learning and engagement programme for the local area.
Prior to this he was Executive Director North West at Arts Council England where he led a growth in Arts Council funding across the North West, and worked closely with the Liverpool European Capital of Culture bid, planning, and delivery processes.
Previously, Michael worked in Theatre Management and the Arts industry in London and the South East in both Borough Council and Corporate roles, managing a portfolio of arts and theatre services. As Head of Arts and Theatres at Reading Borough Council Michael ran and programmed the Hexagon Theatre and led the establishment of the UK's major world music festival, the WOMAD Festival in Reading.
---
Chris Gray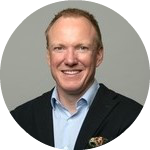 Managing Director at Accenture
Christopher Gray, Managing Director in Accenture's Health & Public Service practice is responsible for helping clients drive digitalisation, innovation and change with a key focus on making effective use of data and Advanced Analytics. In addition to his day role of leading one of Accenture's UK client accounts Chris is also the Managing Director responsible for Accenture's Manchester office supporting our staff, projects and community engagement in the region.
Through his career at Accenture, Chris has worked at the intersection of public service and technology, particularly studying how organizations continue to innovate and adapt to be successful. He has held several international roles including dedicated time spent working in Mexico and running global industry focused teams. In addition to his work at Accenture, Chris is a board Member and a director of The North West Business Leadership Team and a board member of Business In The Community's North West region. Chris completed a B.Sc. at Aston University in International Business & Modern Languages as part of which he studied at the Grenoble École de Management (France). He speaks English, French and Spanish fluently and is an impassioned supporter of LGBT diversity initiatives.
---
‌Ms Anna Heyes
‌Director, Active Profile Ltd.
Anna Heyes is an award winning business woman leading the independent PR, marketing and digital consultancy Active Profile. Having assembled a senior, highly specialised and creative team, Anna oversees delivery of a range of on and offline communications services and strategic advice.
Active Profile works across the UK for organisations in a range of specialist sectors including property, energy and technology. Anna is also a board member, director and trustee of Baltic Creative CIC. A nationally recognised hub for digital and creative businesses in Liverpool. Anna graduated from The University of Liverpool Management School in 2004 with a first-class BSc honours degree in computer science with management.
---
Ms Jeanette Kehoe-Perkinson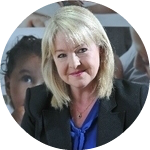 Executive GM, People at ASB Bank
Born and educated in Liverpool, but now based in New Zealand, Jeanette Kehoe-Perkinson is an Advisory Board Member of multiple organisations and has held international management and Senior Executive positions with a number of World-Class companies. Spanning sectors such as automotive, pharmaceutical, fashion, e.commerce, Global commodities & financial trading, baby accessories and business consultancy, they include Ford Motor Company, Cargill Inc, Novartis AG, Just for People Ltd, Mexx/Liz Claiborne Inc, priceline.com and Mayborn Group.
Jeanette was most recently Mayborn Group's Global HR Director and a member of their Executive Board, focused on driving performance transformation and Global growth of the iconic 'Tommee Tippee' Superbrand. After achieving this objective, Jeanette left Mayborn Group when the company was successfully sold by 3i to a Chinese trade buyer in late summer 2016.
As a 'Mumpreneur' and business consultant, Jeanette has provided intensive on-site organisation development expertise for a host of global online companies. She has also worked on the transformation agenda of a number of North West businesses and was interim HR Director for Iceland Foods when it first won the prestigious Sunday Times 'Best Big Company of the Year' award. Jeanette owns a home in Liverpool and is passionate about the economic development and regeneration of the Liverpool City Region, she has served as a Non-Executive Director on the Boards of Liverpool Vision, the Liverpool City Region Local Enterprise Partnership and the Eldonian Group.
---
‌Mr Paul Kennedy
Chief Executive, Inprova Group
Paul Kennedy is Chief Executive of Inprova Group, a Procurement Services company, and has a successful record in the development and growth of business services organisations. He joined Inprova Group in 2008 and led a management buyout in the same year, amidst turmoil in the financial markets.
Since then, he has steered the organisation through rapid growth and expansion guided by his passions for organisational culture and an understanding of the customer. Paul has gained depth of experience in mergers and acquisitions within large corporate organisations and SME businesses. He has held a number of non-executive roles in companies across a range of industries and the third sector.
Paul has also had successful careers in the Civil Service, and at Hays plc. Whilst working for Hays he grew their Public Sector Division by over 150% in 7 years before joining A4e, an international training business and a leading UK 'welfare to work' provider. Prior to joining Inprova Group, Paul was Managing Director of Redstone Converged Solutions, part of Redstone Plc, the AIM listed ICT Company, where he led a successful turnaround of a failing business.
---
‌Victoria McKenzie-Gould
Corporate Communications Director, Marks and Spencer plc
Victoria joined M&S as Corporate Communications Director on 21 January 2019 from Britvic PLC where she was Corporate Relations Director since 2016. Whilst at Britvic she had responsibility for all corporate and colleague communications, sustainability, public affairs and consumer care.
Prior to this Victoria spent four years at Tesco PLC where she led the Government Relations function and, prior to that, worked for Rt Hon Tony Blair; initially as a Special Advisor at 10 Downing Street and then for him in a private capacity.
---
‌Mr Norman Molyneux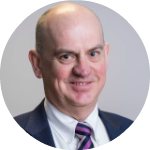 ‌Managing Director, Acceleris Capital Limited
Norman has been assisting SME's with start-up, development and scale-up funding for over 20 years through his role as founder and chief executive of Acceleris Capital and board member of Seneca Partners Limited. The corporate finance house assist companies in raising funds under the Enterprise Investment Scheme and the Seed Enterprise Investment Scheme as well as providing ongoing support and monitoring to its companies. Since inception Norman has assisted in raising over £80m for UK SMEs, thus providing over 600 jobs nationwide.
Norman is a qualified chartered management accountant and has extensive experience with both SME and multinational companies through roles with PwC and in industry both in the UK and North America. Norman holds numerous directorships on the companies he advises, fulfilling both executive and non-executive positions, including functional responsibilities and management of shareholders. Norman's direct involvement with University of Liverpool spinouts and technology based SME's has seen him take up a role on The University of Liverpool Management School advisory board and the North West advisory group of the London Stock Exchange.
---
‌Mr Paul Nolan
Group Managing Director, Nolan Partners
Paul spent 6 years as the Group HR Director for The English Football Association and Wembley Stadium, where he worked closely with the board, Chairman and Chief Executives to build leadership teams, handling every senior executive and non-executive appointment. Prior to this, Paul spent 13 years in consumer facing international businesses, including a position on the board of a division of a FTSE 250 business with a specific responsibility for acquiring and developing leadership talent.
As well as leading our sports practice and conducting all of our board level searches and chief executive and managing director mandates, Paul has conducted significant work in the betting & gaming industry, including several Executive board level searches at Ladbrokes plc and William Hill plc.
Paul sits on the judging panels of the 'Leaders 40 Under 40 Awards' and the 'Top 50 Most Influential Woman in Sport'. Paul also sits on the board of 'Positive Futures', a charity supporting hard to reach young people in North Liverpool.
---
‌Carly O'Brien
Chief Marketing Officer, The Very Group
Carly is chief marketing officer at The Very Group, the UK's largest integrated digital retailer and financial services provider. She joined the Speke-based business in February 2019 and leads a team of more than 200 people, who are responsible for the successful delivery of all marketing activity for the Very and Littlewoods brands.
Carly has 18 years' experience in marketing and digital roles within the financial services industry, with a focus on data-driven marketing and leading large transformational change. Prior to joining The Very Group, Carly spent five years at Virgin Money, where she was a founding member of the leadership team that built, launched and successfully migrated customers into the new credit card business. She also acted as marketing director for its digital bank. Earlier in her career, Carly spent three years at RBS and 10 years at MBNA.
Carly is a graduate of Lancaster University and has since studied via distance learning, gaining an MBA from the University of Leicester.
Carly is passionate about supporting the growth of female talent, as business continues to strive for equal representation at all leadership levels. With marketing itself evolving rapidly, she is also eager to work to broaden the skills of marketing teams to ensure they are set up for future success. As a member of the advisory board, Carly is excited to play a role in ensuring marketing graduates have the breadth of skills and experience to succeed as the marketing professionals of the future.
---
‌Prof Michael Osbaldeston OBE
Associate Director, EFMD
Michael Osbaldeston was Director of Cranfield School of Management, Cranfield University, from 2003 to 2009. Prior to this he held senior roles at Shell International and Ashridge Business School. Michael is a Past Chairman of the Chartered Association of Business Schools (UK), a Non-Executive Director of the University of Stellenbosch Business School - Executive Education Ltd, (South Africa) and was previously a Vice President of the European Foundation for Management Development (Belgium).
More recently, he has been appointed as a Vice President of Ashridge Business School, Vice Chair of the Governing Council of the Royal Agricultural University, International Development Advisor at SKEMA Business School (France), and Associate Director of Quality Services (Accreditation) at EFMD (Belgium) with responsibility for the EQUIS, EPAS and EDAF accreditation and development systems.
Michael was awarded an OBE, for services to national and international higher education, in the Queen's Birthday Honours List in 2008.
---
Ms Sally Rowley-Williams
Sally Rowley-Williams has 37 years of international experience in international banking and executive search gained through both a non-executive and executive career. Current board roles include Greenspan Realty Corp, a commercial property business based in Boston, Massachusetts; Oxford Brookes Business School; and Chair of Women in Racing, an international not for profit organisation which she founded in 2009.
Her work and involvement in horseracing has led to numerous media interviews, newspapers articles and global digital media. Previous non-executive appointments include the Racehorse Owners Association, numerous industry committees for British Horseracing, Director of the International Women's Forum UK, and Trustee and Audit Committee Member for The Pony Club, a global charity. She has been a racehorse owner for over 25 years with Grade 1 and Group successes.
---
‌Mr Howard Simms
Chief Executive, Apadmi Ventures
Howard Simms has more than 15 years' experience in mobile and tech solutions. Now CEO of Apadmi Ventures, the formalisation of Apadmi's spinout business model, Howard's focus is building brilliant teams that deliver continual growth.
Educated at Leeds and Oxford University, Howard has spent his career at the forefront of one of the world's most dynamic and exciting technology booms.
Keen to progress his professional development, Howard was selected to join the highly prestigious Goldman Sachs Ambassadors Programme; a programme for key individuals within the UK's fastest growing organisations. He is also a graduate of the LEAD leadership development initiative, and sits on the advisory board of a division of the Manchester Growth Company.
---
Sofia Salgado Cerveira Pinto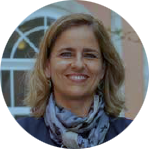 Dean at Católica Porto Business School
Sofia is Dean at Católica Porto Business School - Universidade Católica Portuguesa and an independent member of the board at Mota-Engil SGPS. She holds a PhD in Business Studies from Warwick University (UK) with work in the area of service operations management, is a graduate from Universidade Católica Portuguesa and has written a book on service quality measurement and management. She has also completed the Corporate Governance certification from Insead (2019) and has participated in the High Potential Leadership Program at Harvard (2012).
Sofia's teaching focuses on service operations, service quality and operations management. Her recent research projects explore patient safety in the operations management perspective and service design. Prior to coming to academia Sofia held a line management post in a service organisation in the hospitality and entertainment industry. As well as being a Management School Advisory Board member, Sofia is a member of the Porto coordination group of ACEGE (Association of Catholic Managers) and is also a member of the EQUIS Accreditation Board at EFMD.
---
‌Emma Stoddart
Emma started in the accountancy profession as a school leaver and joined Grant Thornton in 1998 progressing from accounts trainee to partner. In the 21 years Emma spent at Grant Thornton she worked with clients in different sectors including professional practices, property, retail, leisure, manufacturing, technology and innovation and many more. Supporting the local business community, developing others and improving employability in the region is extremely important to her, hence her acceptance in 2018 to join both the University of Liverpool Management School Advisory Board as well as the board of Professional Liverpool.
What she really loves about her advisory/non exec roles is understanding the organisation, how they run as a business, their needs, their aspirations and the challenges they face to ensure they are fit for the future. Emma brings her previous experience from working with many clients over 23 years in practice as well as her experience of being a partner within a Liverpool based business which was part of an international accountancy firm.
---
‌Daniel Tan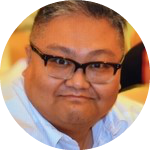 Senior HR Business Partner, IQVIA China
Daniel Tan holds MBA in Human Resources Management from the University of Liverpool Management School. He is a human resources management professional on Talent Acquisition, Employee Relations, and Training and Development. Daniel has a rich experience of HR management in multi-national companies like Philips and Amazon, which were on a period of fast business expansion in China while he served there. With the booming economic development in China and the fast growth of Chinese local companies, Daniel decided to switch tracks in his most recent role as HR and Admin General Manager in the China listed company Jetsen Century.
As a management trainer, Daniel has also delivered leadership courses for some Chinese Fortune 500 companies, such as ICBC. He is also a senior committee member of HRA, one of the well-known professional HR organizations in China. As a professional HR practitioner, Daniel has been actively involved in graduate career development education in China. He is a specially-invited Career Development Expert for CMA (American Certified Management Accounting) education for University of Beijing Polytech, Zhuhai Campus and Yunnan Normal University Business School.