Hong Kong Advisory Board
Felix XIA Feifei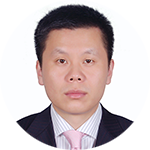 General Manager, China CITIC Bank International Macau Branch
Mr. Felix XIA Feifei holds MBA degree in Business Finance and Management from the University of Liverpool, and he is the General Manager of China CITIC Bank International in Macau.
He has over twenty years banking industry experience in Mainland China, United States, Hong Kong and Macau. Prior to his current role, Felix served at various managerial positions of domestic and overseas branches, subsidiary as well as head office in Bank of China and China Merchants Bank respectively.
Felix published double-digit professional works mainly in International Business Daily and International Finance, and his Research into Impact on Banking Industry for China's Entering WTO was won an award of the China International Finance Society in 2000.
In 2005, Felix was granted the title of Senior Economist from Mainland China. He was also invited as guest speaker at important industry events in recent years, e.g. The 2nd International Infrastructure Investment & Construction Forum by China International Contractors Association in Beijing in 2011, and The Asian Banker Summit by The Asian Banker in Hong Kong in 2015.
---
Victoria Gardner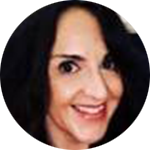 Senior Legal Consultant, Goodman
Victoria Gardner is Senior Legal Consultant for Goodman China. Victoria was previously Senior Resident Partner at law firm Berwin Leighton Paisner in Hong Kong, specialising in property transactions. She was appointed to the role in April 2009, having previously been a Senior Associate at the company.
With almost 15 years' experience within the property market, both in the UK and internationally, Victoria's specialisms include domestic and international property, structured sales and purchases, development and regeneration, joint ventures, investment and mixed use commercial schemes.
---
Huyan Guo
Managing Director, CNOOC Gas and Power Trading & Marketing Limited
Huyan Guo, a University of Liverpool MBA graduate, is the Managing Director of CNOOC Gas and Power Trading & Marketing Limited, an overseas subsidiary of Gas and Power Group of CNOOC (China National Offshore Oil Corporation). In this role, Huyan is responsible for driving strategy and growth, focusing on global LNG business.
Prior to this Huyan served as CNOOC's Senior Overseas Program Manager in the Middle East and other regions.
With his CNOOC career spanning 23 years, Huyan has held various positions including Editor of CNOOC's Bilingual House Journal and Senior Media & Government Relations Manager, during which time CNOOC was listed in New York and Hong Kong.
Huyan is passionate about successful project management of emerging market countries, effective energy diplomatic relations and thorough research of global oil and gas market. He wants to bring this extensive experience to the Advisory Board and share his knowledge with the Management School.
---
Louisa Harker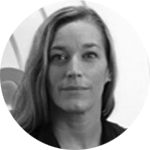 Managing Partner, Creative Underground
Louisa is the Managing Partner of Creative Underground, a marketing agency headquartered in Hong Kong, providing strategic brand development and communications consultancy to a blue-chip client base. In a career spanning two decades she has held senior positions with Grey, Digitas and FITCH, and with Ogilvy, in no less than three continents. Notable client work included global remits include for Shangri-La Group, HSBC, Unilever, Shell and Nissan, to name a few.
Louisa is a passionate advocate for good mental health, and is a Committee Member for the Blue Tie Ball Hong Kong, an annual charity event dedicated to removing the stigma around mental health issues. Funds raised are distributed to three HK-based partner charities, dedicated to improving the mental health and wellbeing of Hong Kongers. The ball, now in its 4th year, raises over HK$1m each year to support their essential work.
---
‌Daniel Tan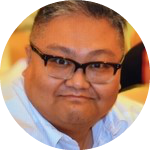 Senior HR Business Partner, IQVIA China
Daniel Tan holds MBA in Human Resources Management from the University of Liverpool Management School. He is a human resources management professional on Talent Acquisition, Employee Relations, and Training and Development. Daniel has a rich experience of HR management in multi-national companies like Philips and Amazon, which were on a period of fast business expansion in China while he served there. With the booming economic development in China and the fast growth of Chinese local companies, Daniel decided to switch tracks in his most recent role as HR and Admin General Manager in the China listed company Jetsen Century.
As a management trainer, Daniel has also delivered leadership courses for some Chinese Fortune 500 companies, such as ICBC. He is also a senior committee member of HRA, one of the well-known professional HR organizations in China. As a professional HR practitioner, Daniel has been actively involved in graduate career development education in China. He is a specially-invited Career Development Expert for CMA (American Certified Management Accounting) education for University of Beijing Polytech, Zhuhai Campus and Yunnan Normal University Business School.