Are you a member of the senior management team at a small or medium-sized business? Do you want to take your leadership skills and your business to the next level? Join other business leaders at the University of Liverpool Management School on the new, Government-subsidised, Help to Grow: Management programme.
Accredited by the Small Business Charter, the Management School is offering this 12-week practical programme, which covers all aspects of management, including finance and strategies for growth and innovation.
The course will also offer businesses 1-1 mentorship, and participants will finish the course with a tailored business growth plan, as well as access to an extensive alumni programme and network.
More about the Programme
The 12-week programme, which combines online sessions with face-to-face learning, is 90% funded by the Government and has been designed to allow participants to complete it alongside full-time work.
The in-depth high-quality curriculum will support you to build your capabilities in leadership, innovation, digital adoption, employee engagement, marketing, responsible business, and financial management.
By the end of the programme you will develop a business growth plan to help you lead your business to release its potential.
This practical programme includes both online and face-to-face sessions, alongside peer support and mentoring.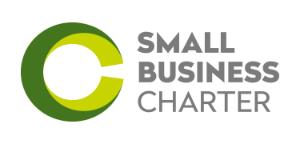 Back to: Management School