Singapore Advisory Group
Preeti Dubey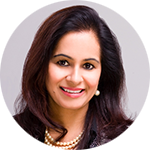 Founder and Director, Strive High
Preeti Dubey, the founder and director of Strive High, is a University of Liverpool MBA alumnus. Her 20 years' experience in business management, marketing and training with multinational organisations, have developed her well-rounded perspective on leadership.
Preeti has been involved in the field of training and counselling since 1996. She is focused on driving results for individuals and client organisations through consulting, training, and coaching. She emphasises on improving productivity through Emotional Intelligence and Effective Management Practices.
Preeti is committed towards developing women leaders and delivers empowering programmes that are especially designed for women. As a dynamic speaker, facilitator and trainer she's regularly asked to speak at conferences and conventions across ASEAN countries.
---
‌Kim Yan Lim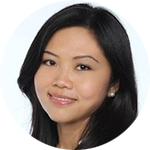 Country Manager and Head of Sales & Distribution, Safe Meridian
Kim is a graduate from the University of Liverpool (School of Business Economics 2007). Currently, she is the Country Manager and Head of Sales & Distribution of Safe Meridian which offers international health insurance, operational & risk management audits and employee benefits administration. Kim's focus is developing a robust distribution model to achieve high growth and profitability regionally.
Prior to this, she held leadership role at Aon Hewitt McLagan specialising within the Insurance sector as a lead management consultant in the South East Asia region and Hong Kong. Kim's work experience has included Zurich Life Insurance, Prudential Assurance where she managed sales and channel distribution after starting her career in wealth management with Citi Group in 2007.
Kim is passionate about empowering women and enabling families to support them to a gainful employment initiative.
---
Michelle Pearce
Michelle has been a Client Executive at technology service provider World Wide Technology since February 2017, having previously held roles at IBM in Singapore and the UK.
---
Stuart Pearce
Stuart is Group Chief Executive Officer for TD Global. Prior to this, he served as a Director of bigTbox Private Limited and Managing Partner for Stumic Group Pte Ltd, having previously held several senior management and executive roles at IBM.
---
Christian Sommerhalder
Christian is currently Senior Relationship Manger, Managing Director at LGT Bank (Singapore) in Wealth & Asset Management, having previously spent 14 years at Credit Suisse (AG) Zurich, Hong Kong and Singapore. Prior to that he worked in the trading division of Schmidt Bank (Zurich) and gained his SWX trader licence in 2001. He graduated from the University of Liverpool Management School in 2017 with an MSc in International Management. Christian is an experienced relationship manager in the fields of private banking , capital markets, asset allocation, portfolio construction, wealth- and generation planning, trust and family offices, to assist corporates or private individuals to achieve the financial needs over the long term.