Who we are
Dr Benito Giordano - Programme Director
Benito Giordano is Senior Lecturer in the Management School at the University of Liverpool. His research explores the role of public funing and policy to enhance innovation, entrepreneurship and regional economic development across Europe.
Richard Holloway- Project Manager
Richard successfully runs a number of leadership programmes through the University of Liverpool Management School in the Centre for Enterprise and Entrepreneurial Leadership (CEEL) He has worked as portal and strategic co-ordination manager of the Northern Leadership Academy. He pioneered Venture Navigator, a website linking management research and growing businesses.
Business coaches
Ros Faulkner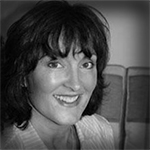 Ros is a highly experienced coach and trainer with a track record of inspiring individuals and teams, resulting in significant business performance improvement.
She regularly works with individuals and teams around Leadership and Performance to help organisations operate more effectively and achieve their goals. Her experience includes Business Development, PR and Marketing, manufacturing, TV Production and education.
Robbie Lightfoot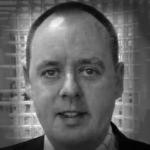 Robbie has over 17 years' experience in Human Resources, Learning and Development and Organisation Development. This has been gained through consultancy and prior to this in a number of successful roles in organisations in the utilities, manufacturing and higher education sectors. His last role before moving into consultancy was as Head of Organisation Development for the International and Commercial division of United Utilities PLC.
Debi Lee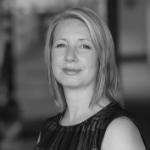 Debi is an experienced executive coach and learning & development consultant. Prior to establishing her own people development business, in 2008, Debi worked as a senior business leader and has built up over 22
years corporate management and leadership experience. She currently works both independently and as an associate as a qualified executive coach.
Action learning facilitators
Lisa Anderson
‌‌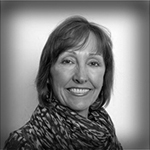 Professor Lisa Anderson is a Lecturer in Management Education at the University of Liverpool Management School, she works within the Northern Leadership Academy investigating new approaches to evaluating leadership and management development activities. She has also worked as a manager in the retail sector and in local government. Lisa has worked with many businesses using action learning to improve management and leadership development.
Elaine Eades

Professor Elaine Eades has extensive experience of Management and Leadership development, most recently running MBA programmes at the University of Liverpool Management School. She works with organisations in leadership team recruitment and development, and as a non executive director, and has successfully facilitated action learning sets for a wide range of organisations.
General facilitator
Deborah Dalley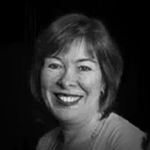 Deborah is an independent coach, facilitator and trainer with 25 years experience of individual and group development. She has a genuine enthusiasm for helping people to explore ways to deal with situations that they are finding difficult or challenging. This can range from providing coaching support to an individual who needs to have a courageous conversation to guiding a department or team through a culture change programme.
Her personal approach is characterised by building strong relationships with clients, honesty and a commitment to ensuring practical outcomes.