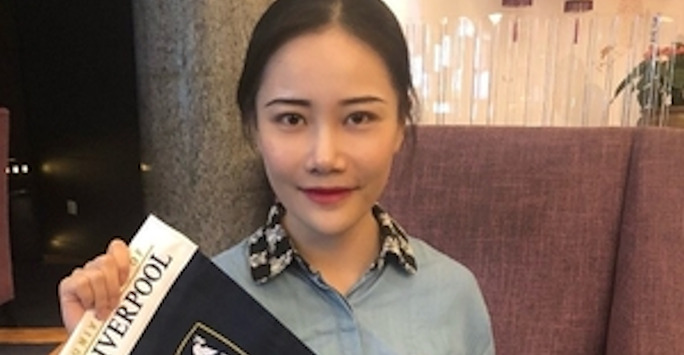 Xilin Liu: China
Financial News Special Correspondent
I currently work as a financial news special correspondent for a state-owned newspaper in China, having previously worked in sales for an investment bank. My role enables me to use my knowledge and experience of the industry, and work flexibly around article deadlines.
I chose to study at the Management School due to its high reputation for research and teaching in China. Liverpool was a great place to live, everyone is so friendly – including the seagulls! I felt very comfortable around campus and in lectures, with a relaxed atmosphere amongst students.
As a student I attended sessions with International Employer Engagement Officer, Xiaobei Wu, who provided sessions and guidance in Mandarin. The alumni network and community is strong in China, with events including networking and careers fairs to help alumni returning to China for employment.
The course involved a lot of independent study time to develop your research and understanding. After assignments, I would use my spare time to travel around Europe, visiting Paris, Belgium, and other cities to learn more about international cultures. It broadened my horizons and enabled me to reflect on my learning and cultural understanding.