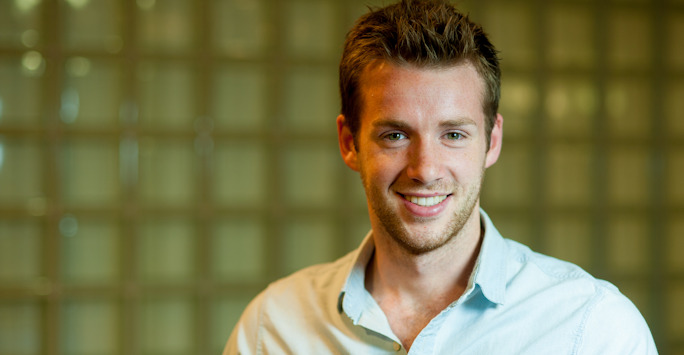 Stephen Galgey: UK
MSc Marketing Alumnus, 2013-14
Account Manager, Virgin Media Business
Before my MSc I studied my undergraduate degree in Business Management at Liverpool John Moores University. I then spent a couple of months travelling in South East Asia before starting my MSc in the September.
The Management School offers the very best facilities for postgraduate study. From the lecture theatres to the library you really do have the best infrastructure in place to succeed. In regards to further study, I chose an MSc in Marketing because I thought this would be a great way to narrow down my business degree into something more specialised. I also thought an MSc would set me apart when applying for jobs. I believe this was the case as I was able to secure a job soon after graduating.
I spoke a number of times with the MSc Careers Advisor when considering different employment options. I was given excellent advice on how to gain experience in the kind of field I wanted to move into and how I should apply for such roles. We talked about my different areas of interest, for instance sport, and discussed how exactly I could gain experience in this area. Sadie was able to put me in contact with somebody in sports marketing who I was then able to gain some experience with.
I currently work in Account Management for Virgin Media Business. My role consists of retaining existing business and introducing new business to the organisation. Whilst I now work in a sales environment, I've interacted with the marketing function of the business and feel knowledgeable and insightful when discussing campaigns and plans as a result of my studies.
I believe Liverpool has the perfect blend for university study. Firstly, it offers an excellent university that stands out amongst others when applying for jobs. It has a great social scene, whether that is campus sport/societies, nightlife or culture. It really is a great place to live and the perfect location to enjoy postgraduate life.