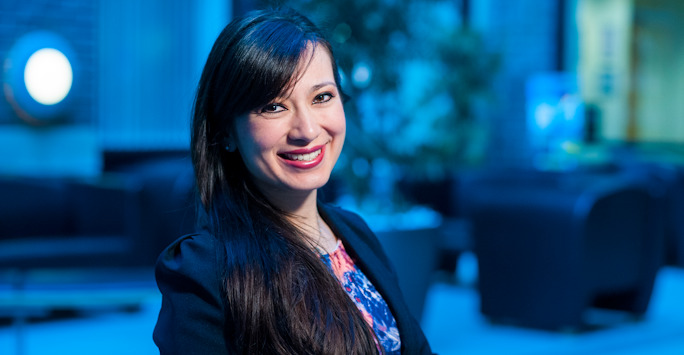 Lízbeth Mariánn Zumárraga Avila: Mexico
MSc Entrepreneurship Alumna 2013-14
Lecturer, Universidad Autónoma de Yucatán
Before I decided to study my MSc at the University of Liverpool, I was a Marketing Manager in a Real State Company. In this role I developed and implemented marketing plans, conducted market research and analysed the micro and macro marketing environment. Sustaining customer relationships was another key activity in my role as well as creating new strategies in order to increase our clients' loyalty. After three and a half years, I wanted a change and decided to do a masters degree in Entrepreneurship. The Management School's Entrepreneurship MSc admits students from a range of disciplines and I found that this created diversity amongst the students.
Whilst at the Management School, two modules which have proven valuable for my career have been 'Entrepreneurial Marketing' and 'Entrepreneurial Decision Making'. These modules helped me to transform academic knowledge into practical solutions which has been hugely beneficial. I have also developed my critical thinking skills. Now I cannot help but question, evaluate and try to find a different perspective on everything that I read.
During my studies, I often used the MSc Careers Advisor and she was extremely helpful and kind to me. She helped me to update my CV according to the UK requirements, write an appropriate covering letter as well as prepare professional and high quality application forms. I also worked as an International Student Ambassador during my studies. Working for the University on open days was a great experience and I really enjoyed being able to represent the University as an ambassador.
I currently head Startup Mexico in Merida which is Mexico's first entrepreneurial super hub that has been designed to foster collaboration and innovation. It also hosts aspiring entrepreneurs, start-ups, seed funds, corporations and a variety of services aimed at newly created companies. As well as this, I teach Marketing and Entrepreneurship at Universidad Autónoma de Yucatán (UADY) which is a top graduate university in the south of Mexico. I really love mentoring and coaching up-and-coming entrepreneurs.