Thomas Bauch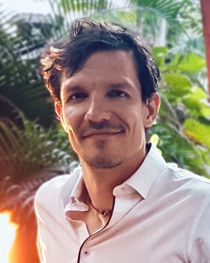 From: Germany
Before starting the Football Industries MBA, Thomas worked as a Management Consultant before becoming an entrepreneur.
---
What were you doing before you began the MBA?
After a few years as Management Consultant in Europe and Strategy Manager in the real estate market in the Americas, I started my entrepreneurial career. I first developed an AI-based digital lawyer for non-profit use before planning and founding Academia FC México, a non-profit football boarding school, which I am leading now.
---
Why did you decide to study an MBA and why did you choose the Management School?
Until one year before starting my studies in Liverpool, I was convinced that an MBA would not be very beneficial for me due to my former area of studies and my career focus within the entrepreneurial environment. However, at that point I was not aware of an MBA with a specific focus on the football industry. While I would not have wanted to study any course focusing only on business or football itself, the combination of both in form of an MBA was very appealing to me.
---
What have you learnt from guest speakers so far?
The guest speakers are a true highlight of this MBA programme. And while we have talked about many different topics within the football industry, there were three things that stood out: Network! Network! And Network! While in general networking is an integral part of any MBA programme, apparently, it is even more important in football than in most other industries.
---
What impact has receiving a scholarship had on you?
So far, I have been financing the football boarding school myself, so the scholarship was very welcome and an important part in my decision to accept the offer for the FIMBA programme.