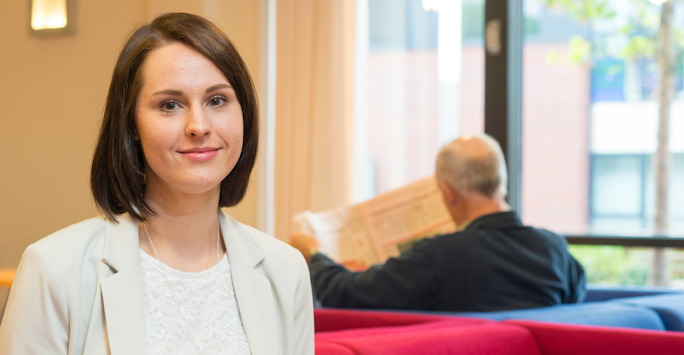 Polina Zaichkina: Russia
MSc Programme and Project Management Alumna 2013-14
IT Associate, GlaxoSmithKline
I studied MSc Programme and Project Management at the Management School and now I am on the graduate programme at GlaxoSmithKline (GSK) as an IT Associate. I decided I wanted to work for GSK when one of its project managers gave several guest lectures at the Management School and I fell in love with his experiences at the company. Soon after, I made my application and got the position. I really appreciate the exposure to industry from the Management School that led me to my career.
When I was studying my masters, I found that the Programme and Project Management programme had a good balance of project management modules and business-related modules and I realise how vital these have been now that I work in industry. I have also found that I was taught to critically think whilst I studied as well as learning budgeting and scheduling skills that are crucial for project management. I undertook a SAP related module whilst on the programme which has been invaluable to my current position as I currently work on SAP implementation and knowing about SAP is a great advantage that has opened up a lot of opportunities.
I encountered so different cultures during my time in Liverpool and have made many new friends – some that are friendships for life. In addition, the experience of living and studying abroad is an exercise in independence and self-sufficiency, as well as budgeting, time management and motivation.
My advice for prospective MSc students would be to make sure that you are doing it for the right reasons. Postgraduate studies are a lot of work and require commitment. However, they develop you, equip you with a range of skills and open up new opportunities. It is definitely worth it in the end.