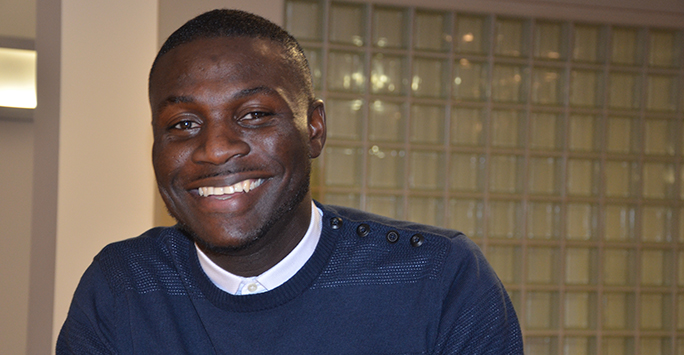 Jacob Turner
MSc Programme and Project Management Alumnus 2014-2015
Programme, Project and Services Management lead at Accenture (UK) Limited
I am currently employed by Accenture (UK) Limited as a programme, project and services management (PPSM) lead and my role requires me to take the responsibility of a project manager, project management office (PMO) practitioner or business analyst on any of Accenture's client's projects. I am currently assigned to the role of a PMO Lead within a public sector programme.
During my MSc degree, I worked with Reed Screening Services, a sub-division of Reed Recruitment as part of a team responsible for the delivering a client's employee screening and compliance project. My work exposed me to Project Management and I knew I wanted to develop this as my career path.
There are only a few universities that offer a MSc programme in Programme and Project Management in the north-west of England. The University of Liverpool stood out for me due to its reputation as a Russell Group university and the fact that the programme is accredited by recognised professional bodies.
I attended the postgraduate open day back in March 2013 to get to know more about the Management School. After viewing the facilities and meeting with the staff and students, I had no doubt I was making the right decision. I was impressed with the state-of-the-art facilities and support available to students to ensure they excel.
The benefit of going through the MSc programme has been immense. Firstly, the programme got me acquainted with the tools and processes used in end-to-end project management and this has helped me perform my role effectively and efficiently. Secondly, the use of recent/relevant case study materials during my time on the programme exposed me to contemporary challenges and trends in project management and this has equipped me with knowledge and skills required for delivering in today's technologically challenging environment. Thirdly and finally, as I am focused on IT project management, the inclusion of IT related modules such as Business Analysis and E-Business Enterprise Systems and the extensive coverage of IT project management during the programme has helped me excel in my role.