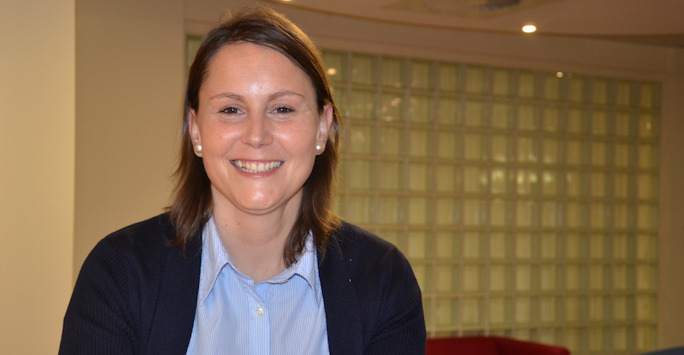 Carmen Mari Clerigues: Spain
PhD Finance
Before I began my MSc degree I worked as an actuary at a bank owned insurance company in Spain. My main roles were analysing, reporting, budgeting and forecasting. I also carried out research to develop, test and implement new products and update existing ones. In 2012 I was highly motivated to continue with my career and therefore I applied to study MSc Finance at the University of Liverpool.
The reason why I chose the University of Liverpool was based on University's reputation and location. University of Liverpool is a member of The Russell Group, which is an association of 24 prestigious British public research universities ranked in the top 1% of higher education institutions worldwide. Moreover, it is located in one of the most dynamic and stimulating cities in the UK.
The most rewarding aspect of my MSc was that it gave me the opportunity to develop my research skills together with my critical thinking. As well as this, key skills I have learnt during the MSc are time management, the ability to work as a part of a team in an international environment and independent research. I found that the MSc programme had been strategically designed in order to provide the students with the best skillset possible for the job market.
I have always been passionate about finance. Therefore, after my MSc I decided that I wanted to go further in my career by doing a PhD. My PhD is funded by the North West Doctoral Training Centre and I felt encouraged by both friends and family but also my MSc lecturers to apply. I really appreciate the support that was provided by the Management School through the PhD application process.
Every bit of the city of Liverpool itself is fascinating. It has a wide range of opportunities and events as well as a diverse history and heritage, beautiful architecture and famous music. University of Liverpool and the city offers everything to its students whether they are sports, music or history lovers.