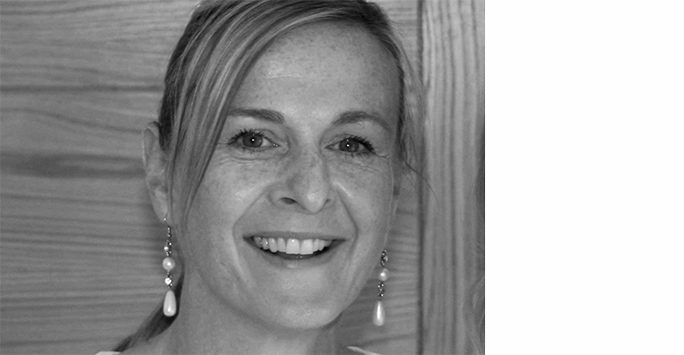 Debbie Grey
Thoroughbred Horseracing Industries MBA, 2019
What were you doing prior to MBA study?
I was working for The National Association of Racing Staff (NARS) as Services Manager when I started the MBA. Part way through the course I also became Operations Director for The Racing Centre, a charity and community hub in Newmarket. I had studied previously and had a BA in English and Sociology and a Master's in Childhood and Youth Studies prior to undertaking this course.
---
Why did you decide to study THIMBA at the University of Liverpool?
Although I am not a natural academic, I've always enjoyed learning and believe it's imperative to keep studying and reading to enhance your skills, push yourself and explore new ideas. I am all about continuous improvement and enjoy change transformation so it is imperative to try keep your knowledge current in these areas as they can change quickly and there's always new thinking and processes to be looked at and used if applicable. George McGrath (CEO) of NARS suggested looking into studying the MBA and NARS and the HBLB very generously sponsored my studies so it was an easy decision for me.
---
What aspects of the programme did you most enjoy/find most useful?
The weeks we spent at uni where all fantastic. We not only got to study and learn but also met wonderful people. From this I developed professional relationships as well as friends for life from my cohorts. I found it enormously beneficial to be away from work as I was able to gain perspective and apply what we were learning in practical ways to my job roles. I loved being part of the wider MBA cohort who came from all over the world, had such diverse backgrounds and experiences, we had amazing discussions and I learnt so much from them.
From a course perspective, I loved the innovation, equine welfare and leadership modules. I learnt a lot throughout the course and generally enjoyed all the modules but never want to revisit finance and economics! Not because they weren't brilliantly taught but because I found them really hard!
---
How did you manage to juggle MBA study with work commitments?
I think you must be prepared to give something up to clear up time. I cut down on social engagements and generally spent every Friday night and most Saturdays reading and studying. I am someone who does well with routine and deadlines, so I set myself strict datelines to ensure I just about stayed on top of everything. I also started working on the essays/presentations/group work etc. as soon as the module teaching had finished. I have very tolerant friends and family who were extremely supportive and didn't give me too much grief for not communicating much with them when essays were due.
---
Where are you working now, what is your job title and what does your role entail?
I have recently started a contract with the British Horseracing Authority where I am a Whip Consultant. This project is conducting a review of the current and future use of the whip in British racing post the report called "A life well lived" which was conducted by the independent Horse Welfare Board.
---
Do you feel the MBA has helped your career progression?
Yes, I do. It certainly gave me an excellent understanding of the economics of British horseracing, its funding and major stakeholders. This helped me speak more confidently and knowledgeably when I was representing my organisations. We also got excellent opportunities to network with leading industry figures, so I was able to make good contacts.
---
What skills and knowledge do you feel you developed?
I think I have become more self-reflective. I've also been able to think more critically and learnt more about ethical decision making all of which have made me a more authentic leader. My strategic analysis and research improved. I enjoyed further developing my people and process management skills. The interdisciplinary nature of the course gives you many transferable skills. Group exercises were challenging and worked well whilst stretching you as everyone had full time jobs and were geographically dispersed.As mentioned earlier the specific knowledge we gained of the industry as a whole, its relationship with betting companies, funding model etc. was invaluable.
From a more general perspective, I feel I have more rounded knowledge of business in general and have used many of the principles learnt from the strategy, innovation, leadership, finance and economic modules demonstrating that there were takeaways from each and every subject matter covered.