Working closely with a company or organisation, you will draw on your leadership and analytical skills to help resolve a real-life problem, or investigate an area of interest.
As well as developing your business acumen, the work based project will allow you to expand your professional network and develop relationships that may benefit you throughout your career.
Work based projects have been undertaken in a wide variety of sectors including engineering, healthcare, logistics, manufacturing, professional services, renewable energy and retail.
Project providers have been located all over the world and have ranged from startup companies to global organisations:
| Large Organisations | Small-to-medium enterprises |
| --- | --- |
| Unilever | Push Doctor Limited |
| Liverpool Football Club | Racing Welfare |
| Coca Cola Ltd | People's Dispensary for Sick Animals (PDSA) |
| UEFA | British Horseracing Authority |
| Jaguar Land Rover | Plas Farm |
| Santander | Curveball Solutions UK |
| Barclays | North West NHS Procurement |
| Manchester United Football Club | Liverpool City Region, Local Enterprise Partnership |
| City Football Group | Encirc Beverages |
| PricewaterhouseCoopers | Brunswick Medical Ltd |
| DBD International Ltd | Avenue HQ |
Recent projects have included:
Development of an app for a digital marketing company
Rebranding of a family business following diversification
Market research and business planning for a new start-up venture
Development of a football academy
Research on how to achieve sustainable competitive advantage
Increasing fan engagement for a sports organisation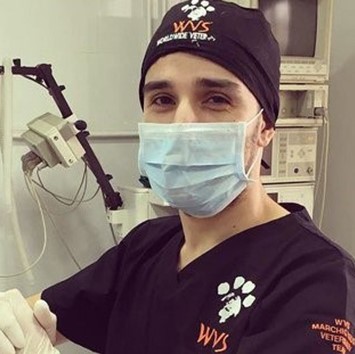 This project definitely gave me confidence, and I can use the project as an example of how well I can do.

David Kazemi, The Liverpool MBA (Work based project: 'Lean Thinking in Veterinary Healthcare' at PDSA)
Back to: Management School