Luke Joyce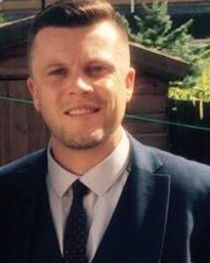 From: UK
Prior to beginning the MBA Luke had been working in the Sport's Travel Industry for the past 5 years, most recently as an International Operations Manager.
---
What were you doing before you began the MBA?
My role involved implementing, coordinating, and managing cost-effective travel and tours for sports clubs, supporters, the military, and schools. In my time with the business I have taken more than over 5000 passengers to destinations all over the world in a sporting capacity. I have been fortunate enough to be involved in operational roles at major events such as the 6 Nations, Euro 2016, Monaco Grand Prix, FIFA World Cup 2018 and the England Test Series in the West Indies. In addition to that, I have also managed accounts for the British Army, RAF and Royal Navy who traveled with us on a regular basis.
Unfortunately as a result of the pandemic having a profound effect on travel, I found out in August I was being made redundant which was when I took the opportunity to apply for the MBA programme at the University of Liverpool.
---
Why did you decide to study an MBA?
I had always had one eye on the Football Industries MBA course at the University. I remember even looking into it as far back as when I was at school so it was always my objective to one day apply. The timing of the redundancy and the flexibility of being able to work remotely to begin with made it feel like the moment to start the course.
---
Why did you choose the Management School?
The status and history of The University combined with the recognition of the MBA being recognised globally.
---
What have you learnt from guest speakers so far?
I would say the most important element I have learned is the important of networking as a key avenue to success and towards achieving your long-term career aspirations.
---
What skills and knowledge do you feel you have developed?
I feel studying later in life you are more focused which means you soak up more information. I would say the most I have learned was what makes a team successful and being able to interpret company accounts.
---
What aspects of the programme have you enjoyed most?
The guest speaker series for me has been the best aspect of the MBA so far.
---
What impact has receiving a scholarship had on you?
Having been made redundant and entering into a period of financial uncertainty, the scholarship really did mean the world as it meant I was in a better position to fund my studies.
---
What are you enjoying most about living in Liverpool?
I haven't actually been up to Liverpool yet because of the pandemic. I look forward to catching up with students and academics later this year hopefully.