Background
The pressure is intensifying for UK public procurement organisations to positively impact the long-term outcomes for the wellbeing, opportunities, and resilience of the communities they serve, beyond financial value. Since 2021, amendments to the Public Services (Social Value) Act (2012) require all public contracts to include social value in their sourcing evaluations. In this broad programme of work, we have research partnerships with:
the UK Government's Crown Commercial Service (CCS) Head of Policy Delivery for social value
the Cabinet Office who are responsible for developing national procurement guidance
the Liverpool City Region's Combined Authority's Head of Evidence, Research and Intelligence and Social Value lead.
The three strands of research: explore the impact of the changes to Social Value legislation in driving societal benefit, assess the efficacy and public accountability of procurement processes, and identity a range of strategic and operational blind spots and unintended consequences of public procurement. The research contributes to policy development, guidance reform, and the evidence base for non-financial reporting processes.
Research
The research is co-led by Professor Jo Meehan and Dr Bruce Pinnington. Three PhD students, Jackie Davies, Clare Westcott and Mike Devine complete the research team. The emerging evidence from the research to date finds that the time lag from contracting to social value creation makes it difficult to track and evidence, and this is further skewed by confirmation bias in suppliers' reporting of social value initiatives. Specific buying approaches are usually deeply rooted and institutionalized in sector identities and organisational histories and public procurement processes can limit the ability to effectively manage for social value through contract management, and to effectively report non-financial performance. An analysis of the UK Government's tendering portal (Contracts Finder) reveals a range of factors that inhibit public accountability for social value and its perceived legitimacy.
Impact
The research team work closely with their research partners to provide timely evidence to enable impact, particularly at the policy level. It is expected that the research evidence can be used to influence changes to nation Social Value policy and its associated procurement guidance issued to all public authorities.
By influencing changes to public tendering processes and systems, especially in relation to framework agreements, such that actual social value achievements become auditable, supplier accountability for meeting their commitments will be actionable, resulting in substantially stronger social outcomes.
In addition to their formal research partners, the team are engaged with Social Value UK and Social Value International. Social Value UK is the professional body for social value. Social Value International is the global standard-setting organisation for social value and impact management (SROI – Social Return on Investment). Both bodies deliver annual conferences and regular training programmes to business and public authorities and Professor Meehan is a regular speaker at their events, through which we disseminate our work.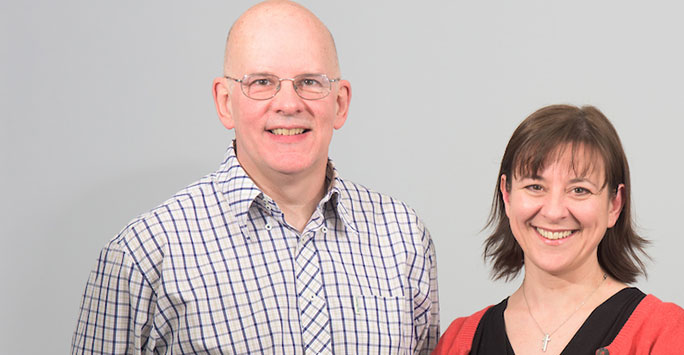 Professor Jo Meehan and Dr Bruce Pinnington
Additional Authors: Jackie Davies, Clare Westcott and Mike Devine
Back to: Management School