A Masters is a qualification above Bachelors degrees but below PhDs. As you have been studying medicine at an advanced level for at least three years before intercalating, you qualify to pursue a masters.
Progressing to a Taught Masters means you will study at a higher level, and more independently than you may be used to with undergraduate courses. You should still expect a series of modules with set timetables of seminars, lectures and other structured activities.
Whichever programme or route you choose you will advance your knowledge by accessing world-leading research whilst enhancing your career prospects.
Taught Masters courses
We offer an inspiring range of Taught Masters options at the University of Liverpool. Some examples of courses our student doctors have chosen to study on their intercalation year include:
Acute, Critical and Emergency Medicine MSc.
The ACE Medicine programme is aimed at intercalating medical students and will provide students with the opportunity to develop in depth applied knowledge, clinical practice, research skills and professional behaviours in the highly connected fields of Acute Medicine, Critical Care (including ITU Medicine), Emergency Medicine and Trauma Care.
The ACE programme and other masters programmes received a lot of detailed feedback from the Year 3, 2022/23 cohort – mainly around the cost and methods of funding intercalation. In response to this we are reviewing the programme in light of this and other feedback.
A programme of clinical research and clinical placement in these clinical areas should be available for September 2024. Please come back for further details or email the ACE email address to be notified of the changes.
Contact: ACE.Medicine@liverpool.ac.uk (link)
Clinical Ophthalmology and Vision Science (COVIS) MSc.
The Clinical Ophthalmology and Vision Science MSc programme is aimed at intercalating medical students and will provide you with the opportunity to develop in depth applied knowledge, clinical practice, research skills and professional behaviours in the connected fields of Clinical ophthalmology and vision science.
Global Medicine Ethics MSc. (intercalated)
Hand-on, real-life ethics enhancing: professionalism, ethical decision making, cross-cultural practice of medicine. There is a combination of on campus core module (Applied Ethics for Clinical Practice I&II or Global Healthcare Ethics) with various placement possibilities (45 credits) covering: clinical placements in the NHS, health charities and immigrant health, community care.
Palliative and End of Life Care MSc.
This programme has been developed to enable healthcare and allied professionals to engage with both theoretical and practice elements in the study of Palliative and End of Life Care at Masters Level The programme is led by Dr Stephen Mason (Academic Lead) and Professor John Ellershaw (Clinical Lead), and supported by input from Specialist Clinicians, Senior Academics and an International Faculty.
Biomedical Engineering MSc.
Liverpool offers a wealth of expertise and support from the departments academic staff, and harbours huge resources in machinery and tooling that can be used in postgraduate projects. Biomedical Engineering Student Profile: Meet Nick (link). Find out more: Biomedical Engineering on YouTube (link).
Bioinformatics MSc
Benefit from teaching by internationally renowned scientists who will provide you with the background in biology, statistical analysis, and computing necessary to work with modern biological data from genomic, proteomic and metabolomic studies.
Biotechnology MSc
This programme is run by internationally renownded scientists in collaboration with some of the world's leading research centres to enhance your career in different biotechnology sectors in a variety of research, product and technology development, and leadership roles.
Cancer Biology & Therapy MSc.
Designed to provide a high level understanding of the theory and practice of cancer research and connect cancer-related biomedical research with clinical applications.
Health Data Science MSc.
The programme will expose you to health research, statistics and computer science modelling, addressing important health research questions and theory alongside practical application. It welcomes programme applications from health-related professions who will be considered on individual merit.
Infection and Immunity MSc/PGDip/PGCert
Learn from internationally-renowned infection and health scientists and clinicians who provide in-depth scientific knowledge and research training that can be applied to academic, commercial and healthcare settings.
Psychology (Conversion) MSc
This programme is centred on the British Psychological Society "Standards for the accreditation of undergraduate, conversion and integrated Master's programmes in psychology, January 2019". Research is embedded in the programme from the beginning, with both core and research-focussed lectures and research-focussed seminars alongside studying research methods and statistics.
LLM. Master of Law. 'Legum Magister'
Law, Medicine and Healthcare: Popular course with medical practitioners and health service workers. Opportunity to focus on the law and ethics behind medical policy and decision making.
MIM. Masters In Management
Gain insight into what it means to be a manager in contemporary organisations, and a thorough understanding of key business functions such as marketing, finance, business analytics and strategy. The University of Liverpool Management School is one of an elite group of institutions worldwide to be AACSB Accredited.
MA Health, Culture and Societies
The MA in Health, Cultures and Societies provides an exciting opportunity to explore issues around health, illness, wellbeing, and medicine. The MA provides advanced training in associated methods within a critical practice-oriented framework distinctive to the University and the city of Liverpool.
Discover more
View the A-Z of Masters Programmes (link)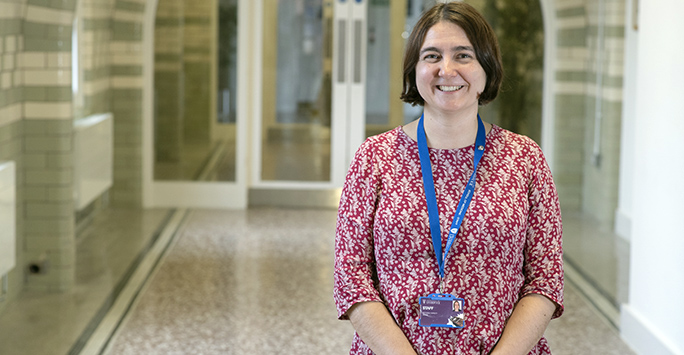 Despite the challenges, if I had my time over again I would definitely intercalate. I had a richness of experience that I would not have gained otherwise.

Dr Victoria Tippett, Respiratory Consultant and Director of Medical Education, Educational Research, Educator Development & Engagement
Back to: School of Medicine