As you have been studying medicine at an advanced level for at least three years, if you opt for an undergraduate course for your intercalation year, you are qualified to dive straight into the final year of your chosen programme.
Whether you are looking to explore your passion for medicine, jumpstart your career plans or if you are looking to expand your knowledge and experience - choose from across all subject areas and faculties to find the course that is right for you.
Most student doctors who decide on a specialist undergraduate course for their itercalation year choose to undertake a BSc (Bachelor of Science), but the decision is yours.
Once you have completed your intercalation course, you will return to the MBChB programme to complete your medical studies.
BSc. Bachelor of Science.
Why choose Liverpool for your BSc?
Study in one of the largest Schools of Life Science in the UK; shape your studies by choosing modules from across the entire spectrum of life sciences.
Enjoy links to our Schools of Medicine, Veterinary Science, Dentistry, and Liverpool School of Tropical Medicine.
Benefit from our excellent international reputation for research in growth areas such as the biotechnology, post-genomic and pharmaceutical industries.
Example courses:
Anatomy and Human Biology (link): A practical, hands-on degree in anatomy that allows you to combine a programme that includes cadaveric dissection with modules from biomedical and biological sciences.
Pharmacology (link): Exciting branch of experimental science concerned with how drugs work in the fight against disease. Liverpool boasts the UK's largest Pharmacology department - honoured with a Queens Anniversary Prize recognising our pharmacological expertise in 2017.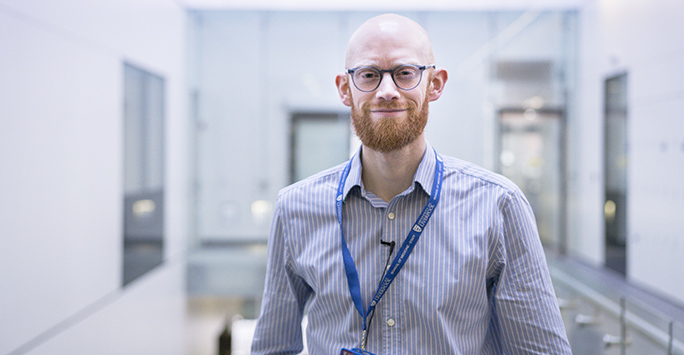 Intercalating is very much a personal decision. I chose to intercalate in Anatomy - which for now a GP may seem a strange decision but I thoroughly enjoyed it! I don't regret that decision.

Dr James Young, GP and Clinical Research Fellow
Back to: School of Medicine