Generally, postgraduate study is undertaken once you have finished a bachelor's degree. Alternatively, student doctors at Liverpool can also choose to intercalate, which is taking a year out of the MBChB programme to pursue a specific area of interest. Many students choose to pursue a PG qualification with a specific medical focus.
Postgraduate Taught/Master's programmes (PGT)
A Masters degree is a level 7 qualification - above Bachelors degrees but below PhDs.
Postgraduate Taught/Masters degrees are structured, in some ways they are a lot like undergraduate programmes. You'll complete a series of modules following a set timetable of seminars, lectures and other activities. You'll be much more responsible for studying independently in your free time, but the expert academics in charge of your course will lead you through it.
Study one of our master's programmes and you'll be taught by enthusiastic, approachable staff who are all active researchers and/or practising clinicians.
Benefit from close links with other schools and research institutes within both the Faculty of Health and Life Sciences and wider University create exciting interdisciplinary opportunities for research and learning.
There's no better place to pursue your interests or broaden your professional horizons.
For more information on the University's master's programmes and studying at Liverpool, visit www.liverpool.ac.uk/study/postgraduate-taught
Postgraduate research opportunities (PGR)
Postgraduate Research degrees are more independent in nature that PGT options. Don't expect as many timetabled units (in fact, you may not have any). Instead, you'll focus on one or more extended projects. You'll still receive support and guidance from an expert supervisor, but the focus of your programme will be on your own research work.
Postgraduate research opportunities in medicine are offered by the University's Research Institutes:
For more information on the University's research opportunities and studying at Liverpool, visit www.liverpool.ac.uk/study/postgraduate-research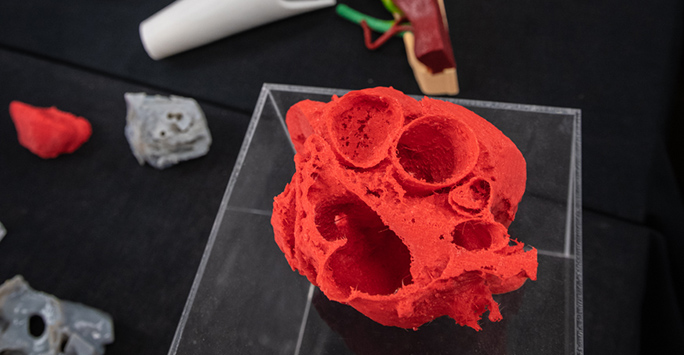 Considering intercalating?
The University of Liverpool offers the option to intercalate, which is time out of your medical degree to study a specific area of interest.
Study a subject of interest at an advanced level - this may be outside your passion for medicine, or may be a course which supports and develops your skills as a student doctor.
You can choose from Undergraduate (usually BSc), Postgraduate Taught/Master's (MSc, LLM, MBA, MIM, MPH and more) and Postgraduate Research (MRes, MPhil) options.
Intercalation options with MRes
An MRes is a research-based degree. Whilst some programmes offer taught modules, the emphasis is mainly on research – at least two thirds of the course consists of research project work. An MRes is an excellent introduction into research methods.
The Faculty of Health and Life Sciences offers the following MRes programmes:
Back to: School of Medicine