Buddy Scheme
Posted on: 17 August 2022 by Sophie H. Jones (Length: 609 words - Read time: 3 minutes, 3 seconds) in Blog posts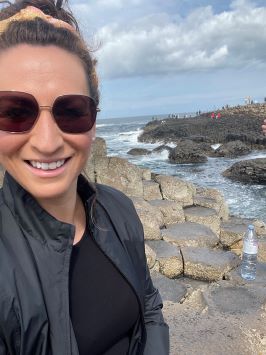 One of the benefits of working at an institution like the University of Liverpool is connecting with fellow researchers and hearing about the ground-breaking projects that they are working on. But, if we're being honest with ourselves, how many other postdocs and researchers do we really know from within the university? I'm not asking about researchers in our own Departments or Institutes, but researchers from across campus, based in Schools and Faculties that we know little about? I would guess that the answer is 'not many.' If so, you're not alone.
Buddy Scheme
That's where the Buddy Scheme – organised by the Research Staff Association (RSA) – can help. Launched in Spring 2022, the RSA Buddy Scheme offers University of Liverpool postdocs and early career researchers the chance to meet new colleagues, expand their networks and enrich their experience of the University's research culture in an informal setting. As a Co-Chair of the RSA, I jumped at the opportunity to be part of the Buddy Scheme Pilot earlier this year, and encouraged my fellow Co-Chairs and Deputy Co-Chairs to do the same. I had previously taken part in a Buddy Scheme organised by the Prosper Programme and had found it incredibly beneficial.
Others have discussed at length the associated professional benefits of connecting with other researchers. Whether you love it or hate it, successful networking can have a huge impact upon the success of our careers. However, for me, the Buddy Scheme offered more than career advancement; it offered a chance to connect with peers at a similar career stage to my own. As other colleagues have discussed elsewhere, being a Postdoc can be a lonely experience, with many of us working long hours in isolation on our own projects. This is especially true of my own Faculty (HSS), where there are fewer Postdocs to engage with. Further, when researchers do meet other members of staff, they tend to be within our own Department, School or Institute; many of whom are not at the same career stage as us and are facing an entirely different set of challenges. COVID-19 and its associated lockdowns have exacerbated this sense of isolation even further; like many others, I have spent more than 2 years of my 3-year postdoc working predominantly from home.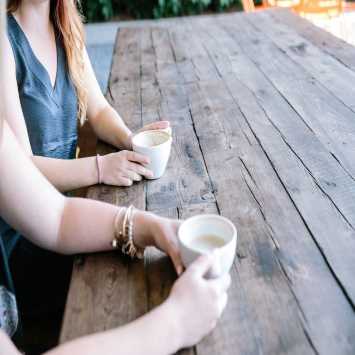 Image of two people drinking coffee
For me, then, the Buddy Scheme was a wonderful opportunity to re-engage with fellow researchers and to integrate into the wider University community. After expressing my interest to join the Scheme, I was matched with a small group of researchers from departments who I would not otherwise have met. After a successful first meeting, my Buddy Group met a further 2 times; sometimes in person and sometimes over Zoom, depending on the group members' preferences. We planned to meet initially for 30 mins – although once we got chatting we realised that this had extended to an hour. Over a cup of coffee, I got to learn about the exciting new research that my 'Buddies' were pursuing, and we shared our experiences about being researchers at Liverpool. Even though we were drawn from different disciplines, we found that we had lots in common and that we face many of the same challenges. Making time for a break is so important to our mental well-being, and we all commented on how refreshing it was to take time out of our day to relax and meet new people. I'm looking forward to meeting up with my Buddy Group again after the summer break.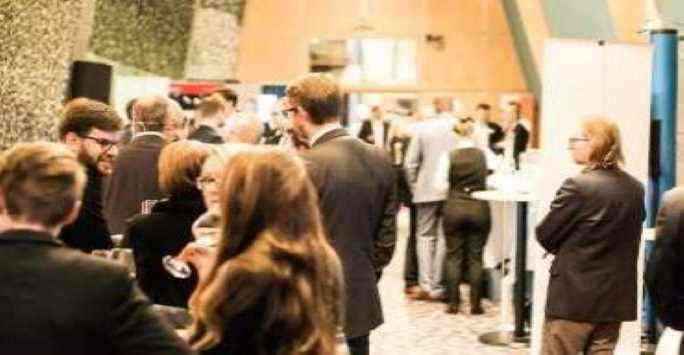 Image of people networking at a conference
The RSA will be launching the second round of the Buddy Group in Autumn 2022. If you would like to get involved, you can learn more – and complete the Expression of Interest form – here.
About the author
Sophie H. Jones, is an historian of the eighteenth-century British Atlantic, and is currently a Post-Doctoral Research Associate at the University of Liverpool, working on the AHRC-funded project Libraries, Reading Communities and Cultural Formation in the Eighteenth-Century Atlantic. She was awarded her PhD by the University of Liverpool (2018) for her study of the development of loyalist identities in the colony of New York, and was previously a Post-Doctoral Research Associate at Keele University working on the AHRC-funded project 'Business News in the Atlantic World, 1620-1763'. She has published on a range of subjects, including early-modern merchant families, eighteenth-century subscription libraries, and early-modern literacy. In March 2022 she was in residence as a Reese Fellow at the Library Company of Philadelphia. Her current work focuses on the influence of anglophile ideas concerning sociability, the public sphere, print and material culture in shaping early American colonial and political identities.
Notifications
To set up an RSS feed for more Researcher blog posts, please copy and paste the below link into your RSS subscriptions area:
https://www.liverpool.ac.uk/researcher/blog/RSS/index.xml
If you have not set up an RSS feed before, please follow the instructions in this RSS Feed Setup Guide.
---