New opportunities and support for clinical research staff
Posted on: 17 February 2022 by Selina Johnson (Length: 420 words - Read time: 2 minutes, 6 seconds) in Blog posts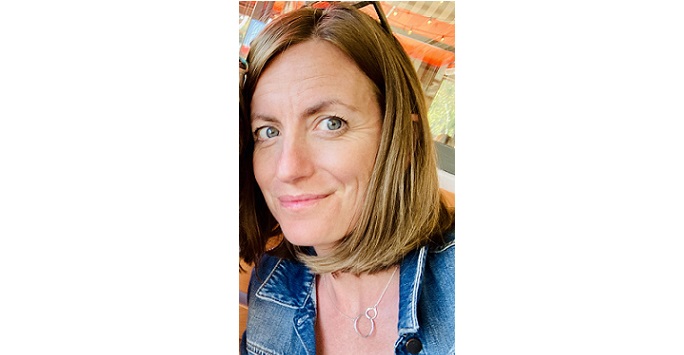 I am a pain physiotherapist and although I love my clinical work, I have always been keen to explore research that better supports the patients I see and the quality of care we can deliver.
In 2016 I was successfully awarded a NIHR Research for patient benefit grant and was also supported by the Liverpool pain research institute to undertake a part time PhD in the same area. These opportunities allowed me time to develop a taste for research. Just over four years on in the height of the pandemic I was appointed to a clinical fellowship position at the university of Liverpool.
This post allowed me the opportunity to continue with the clinical work I love and time to focus on building my research interests and experience. As with any new post I experienced a mix of excitement and nervous trepidation. The university of Liverpool is a huge institution with lots of departments and it's easy to feel a sense of 'imposter syndrome' as an early career researcher, especially if since starting your job you have worked from home and have never visited your department.
Balancing clinical work to university training and meetings in the past has been challenging- but this virtual work has allowed greater access to training and resources and really highlighted how many resources are available to support ECRs. Navigating these resources can feel like a job in itself! The RSA newsletters were fantastic in respect to this, always full of relevant courses and information to support researchers across the university. Having enjoyed the newsletters and several of the lunch and learn sessions, I took the step to become more involved with the RSA.
As a recently appointed deputy co-chair, I have had opportunity to meet and chat with other friendly and supportive researchers and feel part of something bigger. I have only been with the committee a short time but have already learnt about different platforms such as Trello and Mural and initiates such as the Researcher Development Concordat that will support me as a researcher. I have also had the opportunity to share AHP opportunities offered by CAPHR Cheshire and Merseyside hub as part of the weekly newsletters and chair a recent hybrid lunch and learn session 'from PI to PhD'. I look forward to helping to organising more RSA hosted online events and enjoying the peer support offered by the group. I would encourage other AHPs looking for similar experiences and connections to also make contact with RSA- and make the most of the opportunities!
About the author
Selina Johnson is clinical research fellow in the department of musculoskeletal and ageing science within the institute of life course and medical sciences. Selina's main research interests are the management of chronic pelvic pain, CRPS, neuropathic pain, and research to support the management of chronic pain. Her PhD examining the use of low-frequency nerve stimulation for the treatment of chronic neuropathic pain via an NIHR funded research trial.
Notifications
To set up an RSS feed for more Researcher blog posts, please copy and paste the below link into your RSS subscriptions area:
https://www.liverpool.ac.uk/researcher/blog/RSS/index.xml
If you have not set up an RSS feed before, please follow the instructions in this RSS Feed Setup Guide.
---