Making Sense of Hybrid Practice: Provocations on new ways of working
Posted on: 12 February 2021 by Dr James Howard (Length: 1222 words - Read time: 6 minutes) in Blog posts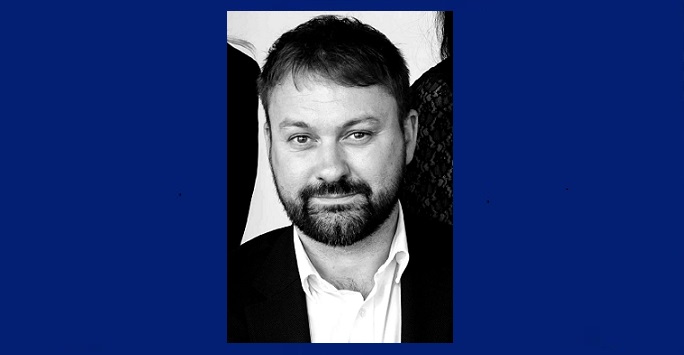 Dr James Howard, Director of The Academy, talks about how we as an organisation are making sense of 'hybrid forms of practice'.
The impact of COVID-19 on the University, society and all aspects of daily life is evident and far reaching, not least in terms of how and where we work. We are experiencing a fundamental shift in the normative practices, routines, activities, expectations and assumptions that shape our professional life.
The norms we previously took for granted have been disrupted and disturbed by an unforeseen set of circumstances and the actions required in response. As a result, much of what we thought we knew is now questioned and uncertain and this is, understandably, an uncomfortable new reality.
As a result, many of us within the organisation are engaged in making sense of what we might call 'hybrid forms of practice', new ways of working that incorporate a blend of online and face-to-face activity.
At the heart of this process should be on-going reflection on what you are experiencing, how it is affecting you and those around you, and careful consideration of the implications within your specific professional context.
We need to give ourselves time to make sense of these ongoing changes and appropriate them into our practice in ways that work for us, while recognising that everyone will experience these changes differently. Patience and understanding have never been more important in our dealings with each other.
To aid this process of reflection and transition, it is perhaps useful to set out a series of questions or provocations – ideas that we might wish to consider, as we continue to adjust to hybrid forms of practice.
These questions focus on how we respond to the challenges we face – but also the opportunities we are now presented with to genuinely revolutionise how we work for the better.
For many, a primary issue will be how we engage in leadership and management at a distance, without the automatic ability to meet and engage with colleagues and teams in person. What additional challenges will this present, for example in terms of ensuring clarity and understanding the nuances of our relationships?
What technologies will we utilise and what skills and access issues will we need to factor in? What lessons have we learned (for good or ill) over the last few months of rapidly embedding Zoom and MS Teams into our working routines?
How will we continue to manage individuals and teams who are required to be on campus more of the time, for instance in key services, research labs or estates functions? What additional complexities arise when the locations of our teams are mixed between on and off campus?
How will we personally manage the gradual longer-term return to campus and the inevitable complexity this will add, not least in terms of the different reactions our colleagues will have to this process? What additional support will we aim to provide to those colleagues who return after a long gap as they go through the process of adjusting to on-campus activity as part of their hybrid practice?
As team members, how can we collectively work to ensure this process is as positive as possible?
In what ways have the timing and scheduling of our conversations been affected and what criteria will we use for prioritising the various responsibilities we have as leaders within this environment?
Increasingly, colleagues are working non-core hours, for instance due to childcare demands or just preference now this is an option – have we adjusted our expectations and approaches to take account of such changes?
Just as the strategies of hybrid learning will vary significantly according to the subject matter being taught and the needs of learners – so hybrid practice will need to vary according to the role and context in which we operate and the needs of those we work with. How will we as researchers, leaders, and professional service colleagues make decisions about which approaches are best deployed to add maximum value?
How will we think about motivating our colleagues and teammates, in terms of setting a clear strategic direction and vision?
Anecdotally, I know of some staff who have felt less engaged at times – perhaps more distant from the work that needs doing and the activities happening at pace around them. What can we do to support our colleagues and teammates in such situations?
How will we judge our own, and others, performance and success? What might be the implications of a move away from an hours-based culture to one focused on outcomes and impact – a culture in which our concept of 'work' moves away from the duration of time we spend at our desks to what we achieve? What lessons can we learn from the experience of our researchers for whom this is already the norm in many instances?
How will we maintain team morale and collaboration, rapidly address problems and issues that, inevitably, arise and how will we demonstrate the value we place in our staff?
For leaders, but also more generally, how will we maintain a clear concern for wellbeing?
How will we build in all those smaller but critical aspects of our practice – checking in with colleagues, giving support, being aware of issues of, say, isolation or overload? Are we up to date with the resources and services available to support good mental health and are we giving our teams and colleagues the time they need to adjust and develop new ways of working?
What strategies will we use to manage our own wellbeing and keep a close eye on workload balance – a real issue for many of us when working from home?
What practices will we put in place to actively monitor and address the differentiated impact that new hybrid ways of working may have on the diversity of our colleagues – allowing us to give extra support, help and understanding where needed?
Are we aware of how colleagues from different backgrounds and with differing characteristics may be experiencing the changes initiated by the pandemic in different ways and are we able to respond as required?
What additional work do we need to do to maintain our connections, to build our professional networks and to engage in positive forms of communication that help rather than hinder good relationships?
Very few of us work in isolation – how our colleagues react and respond will shape our responses – just as our responses will affect those around us. Have we considered the impact of our behaviours on our colleagues, their wellbeing and ability to work successfully?
Professional identity will remain a key issue – are we giving ourselves time to adapt to the new realities of our role and how we see ourselves and the standards we hold ourselves to?
How are we managing the expectations and assumptions of those we manage, support, collaborate with and teach – especially where these no longer fit the reality of our experience and what is possible?
So, some big questions! And lots to think about for all of us – however we are more than capable of working together to find effective answers to the issues raised. The Developing Practice Series will provide opportunities to discuss these issues, as will all of the Academy's activities throughout 2021.
This is a great university and we have already proven ourselves hugely capable in our ability to respond to the times we find ourselves in. I look forward to working with you all as we continue this process.
About the author
Dr James Howard is the Director of The Academy. He supports the University's strategic objectives for research, education and professional services, through the development of the University's people and practices. Dr Howard shapes the work of The Academy's teams to ensure that staff in all roles, at all levels, are able to access sector-leading development opportunities.
Further reading
The Academy's award winning 'Developing Practice' podcast features an episode with Dr James Howard who discusses the impact of moving to hybrid working, the implications of what we might call 'Hybrid Practice' for researchers, leaders, technicians administrative roles and those engaged in supporting learning and teaching. Listen here.
The Academy's Developing Practice Series covers a wide range of topics that showcase good practice, share learning and stimulate new ideas across the institution.
The Academy supports the development of high performance in leadership and management, research, education and professional practice, working with partners across the institution and beyond to achieve the highest standards of excellence. Learn more.
Notifications
To set up an RSS feed for more Researcher blog posts, please copy and paste the below link into your RSS subscriptions area:
https://www.liverpool.ac.uk/researcher/blog/RSS/index.xml
If you have not set up an RSS feed before, please follow the instructions in this RSS Feed Setup Guide.
---