Researcher Development Vision and Mission Statement
Posted on: 4 August 2020 by Dr Angela Midgley (Length: 450 words - Read time: 4 mins) in Blog posts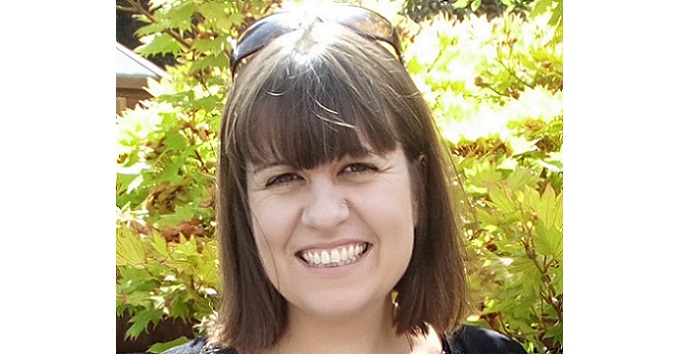 Dr Angela Midgley, Researcher Developer, tells us about herself and how the the opportunities provided by her new role with the University enable her to interact with and support researchers across all faculties and career stages in developing their practice.
Introduction
Hi, I am Angela Midgley and I joined The Academy in December 2019 as a Research staff developer. I had been involved in research at the University of Liverpool for over 10 years as a Postdoc and then as a Knowledge Exchange Scientist and was excited about my new role and the opportunities it would give me to interact with and support researchers across all faculties and career stages in developing their practice, which in turn I hope would play a part in enhancing their research environment.

(Above) The view from my on-campus office and one of many Zoom calls.
Job wise - the last 6 months have been amazing, I have learnt a HUGE amount, I have met and continue to work with inspiring colleagues and researchers and have been delighted that what I thought would be the case is the truth and that indeed helping to support and facilitate the professional development of staff at the University provides me with great job satisfaction and is very rewarding.
Being at The Academy has shown me first hand that research developers can set ambitious goals (make a month long face to face event into a successful entirely online event during a global pandemic is one example – see Making an Impact 2020 😊), be creative and innovative and how we should always be thinking about how we can improve the provision we provide.
What are we trying to achieve?
Therefore, our discussions recently have been about how we can further respond to the needs of our research community, leading us to ask "what are we striving to achieve?" In short, we have decided to write a mission statement; to state our vision clearly.
I read recently that a good mission statement should accurately explain why an organization exists, its values and its work and what it hopes to achieve in the near future.
It is of course important that the statement should resonate with the people working in and for the organization, in our case researchers and therefore we plan on bringing our thoughts very soon to a focus group to make sure this is the case.
Working in partnership with our colleagues in the Academy, it is essential that we express our purpose in a way that inspires commitment, innovation, and positivity for the benefit of our researchers and the wider university community.
So the kettle is on, the notepad open and uplifting music is playing in the background. 2020 may not have turned out to be the year we all planned or thought it would be but its not going to stop us from committing to our research community to provide inclusive, accessible and high quality development opportunities all year round.
Watch this space…………..5,4,3,2,1…. Mission statement in progress 😊
About the author
Dr Angela Midgley is a Research Staff Developer at The Academy at the University of Liverpool. Angela's role involves implementing researcher development initiatives and high quality development activities, which are aimed at cascading effective practice and developing the capabilities of all research staff across all career stages and faculties. Angela also works closely with and supports The Academy's Research Staff Association (UoL RSA) in partnership with UKRSA.
Notifications
To set up an RSS feed for more Researcher blog posts, please copy and paste the below link into your RSS subscriptions area:
https://www.liverpool.ac.uk/researcher/blog/RSS/index.xml
If you have not set up an RSS feed before, please follow the instructions in this RSS Feed Setup Guide.
---