Working From Home as an Early Career Researcher: the 'New Normal'
Posted on: 30 October 2020 by Dr Michael Robinson (Length: 343 words - Read time: 1 minute, 42 seconds) in Blog posts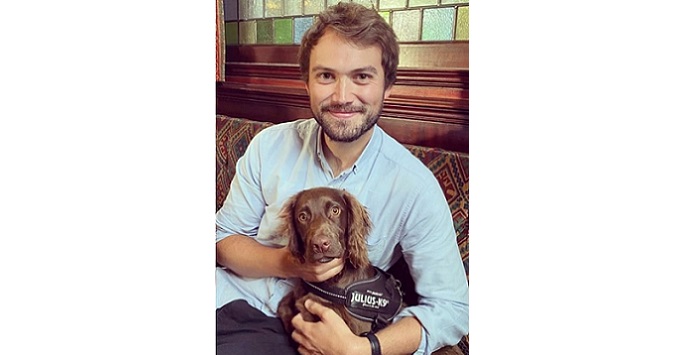 Dr Michael Robinson relates his experience of working from home as an Early Career Researcher.
COVID-19 has had a massive impact on my professional life as a post-doctoral researcher working at the History Department. With its subsequent restrictions that we are all now familiar with, I have spent the last seven months working from home in a makeshift office/bedroom to read, write and produce the outputs that I have promised my funders.
Whilst I am very fortunate to be fully supported by both my department and mentor and can undertake research from my desk, it has also often made me feel detached from campus life. No longer working in my shared office, chatting with my colleagues every day, or using university facilities can heighten my experience of 'imposter syndrome' as it can be tough to feel like a legitimate post-doctoral researcher at the University of Liverpool when you have not visited the institution, nor the city itself, in over six months (and counting…).
It is within this surreal situation that the Research Staff Association has proved to be such a benefit to my personal and professional life. As its recently appointed co-chair, I've enjoyed becoming more involved with the association and learning more about the research that continues to be undertaken by colleagues across the university.
Meeting with them over our regular online coffee meetings and lunch and learn seminars has provided me with the much-needed opportunity to interact with fellow researchers and to share stories and tips on how to navigate the current situation best.
The recent National Post-Doc Appreciation Week, with a host of talks, roundtable discussions, and a nationwide coffee meeting, also provided the opportunity to appreciate that researchers from across the United Kingdom are all continuing to work as best they can in 'the new normal'.
In addition to continuing my research from my improvised office, I look forward to continuing to organise and attend online events put on by the Research Staff Association over this academic year, including our upcoming conference on Monday 7 December. Chatting with friendly colleagues always help to realise that maybe things aren't so bad after all!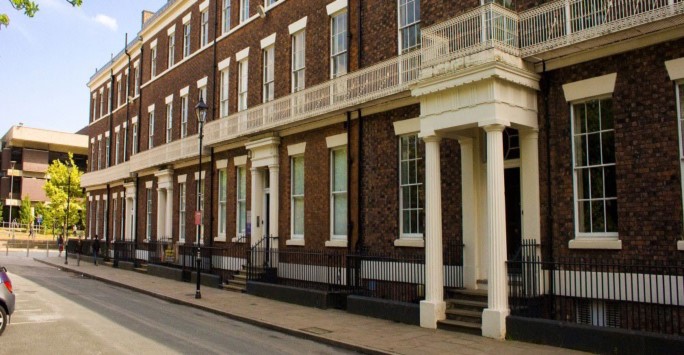 The History Department entrance on Abercromby Square where my office is located.
About the author
Dr Michael Robinson is an Early Career Researcher based at the University of Liverpool. He is currently funded by the Leverhulme Trust on a three-year project entitled 'Disability, Welfare and Ageing: First World War Veterans of the British Empire' (ID/Ref: ECF-2019-480). He recently published a monograph with Manchester University Press' Disability History Series titled Shell-Shocked British Army Veterans in Ireland, 1918-1939: A Difficult Homecoming.
Notifications
To set up an RSS feed for more Researcher blog posts, please copy and paste the below link into your RSS subscriptions area:
https://www.liverpool.ac.uk/researcher/blog/RSS/index.xml
If you have not set up an RSS feed before, please follow the instructions in this RSS Feed Setup Guide.
---