Never let fear get in the way of a good story!
Posted on: 2 May 2023 by Stephanie Power in Blog posts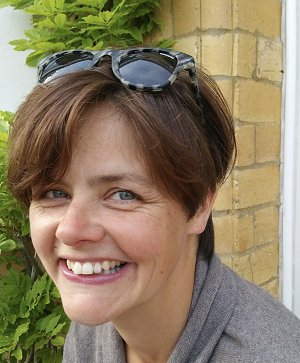 Stephanie Power shares tips on dealing with nervousness over media interviews, ahead of her Making an Impact workshop in June.
When I was first asked, by Professor Catherine Durose from the Women@Liverpool network and Co-Director of the Heseltine Institute, to run a few sessions for women academics about dealing with their nervousness over media interviews, I was surprised.
I've been a journalist and producer for BBC Radio 4 for over twenty years, and it wouldn't have crossed my mind for a moment that women academics would feel an interview for the World at One, PM or even the Today programme might be something to be afraid of. And with so much expertise here at The University of Liverpool, it would be a tragedy to let fear get in the way of a good story.
If you are called upon by a producer or a reporter, it will be because we think you have something to tell us and the listeners. It is you that can shed light on the issue of the day, help us understand how a new drug might work, or give us an insight into a key moment in history.
And this kind of public engagement is becoming all the more important for you as academics. What better way to hone your message than in a three minute interview to an audience of two million!
But people are nervous, men as well as women. Partly because of an idea that the presenter might be out to get them - they're not. But also because a three minute live radio interview probably seems like a very short amount of time to get a big idea across. Academics are used to telling the story of their work in journals that stretch to tens if not hundreds of pages.
In our session on 8 June, as part of Making An Impact Week, we will talk about what producers and reporters are really thinking, show you, through real examples, how straightforward questions often are, and convince you that three minutes is plenty of time to tell your story.
The trick is not to take any of it too seriously. One academic told me that she felt it was like going into an exam. It's much more fun than that! Hopefully you will leave the session with renewed confidence and you will have had a bit of a laugh along the way.
About the author
Stephanie Power is a journalist, based in Liverpool, working mainly for Radio 4. She has just finished her first novel, Shakespeareland which is going to publishers. Stephanie provides a range of communications training for universities and is currently working with both Liverpool Hope and the University of Liverpool, encouraging academics to tell their stories in non-technical ways.
Further reading
Philip Cowley from Queen Mary University of London, argues the case for doing media interviews here: https://papers.ssrn.com/sol3/papers.cfm?abstract_id=4371905
---