Organising the Research Staff Conference
Posted on: 9 January 2023 by Selina Johnson (Length: 360 words - Read time: 1 min 48 secs) in Blog posts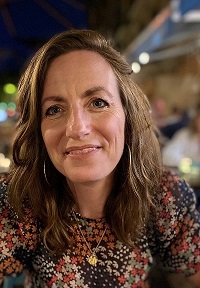 Selina Johnson writes about her experience organising and attending last year's Research Staff Conference.
Last year I had the opportunity to be involved in organising the annual Research Staff Conference as part of the Research Staff Association in collaboration with the Academy. I got a lot out of organising and attending the conference and this blog explains why.
When we first started planning this event there was a lot of energy about how the conference should look and what the overriding theme would be. The challenge was trying to identify a theme and a programme that would appeal to researchers from a wide range of specialities and different faculties across the university.
The Research Staff Association is run voluntarily by researchers from across the University for researchers. The diverse mix of research backgrounds of the group helped us to feel confident that what we had collectively agreed as a group would be relevant to the wider research community.
Realising your potential soon became identified as the overriding theme. We had all attended lots of different events and conferences and reflected on what had worked and shared ideas about what could be included under this theme. Discussing these ideas over a few months of meetings threw up potential names for keynote speakers, potential presenters, interesting projects, contacts, potential breakout sessions, activities, and potential sponsors.
Whilst the list of jobs grew with the discussions, tasks were shared between the team, and everyone had a role to play. Through regular communications, we discussed progress, and identified how the committee would help on the day, setting up, chairing sessions and creating additional opportunities for researchers to step away from their focused research, take the time to realise their potential and network.
On the day, I found I got so much out of attending the event as an early career researcher in terms of hearing speakers, gaining practical advice on career development, networking, research impact and collaboration.
On the day after the event, I found I had got so much out of being part of organising. Events are great networking opportunities, and organising one puts you at the center, allowing you to build valuable and transferable skills in teamworking, communication and leadership, and have fun while you're doing it!
About the author
Selina Johnson is a clinical research fellow in the Department of Musculoskeletal and Ageing Science within the Institute of Life Course and Medical Sciences and a pain specialist physiotherapist at the Walton Centre NHS Trust. Selina's main research interests are the management of chronic pelvic pain, CRPS, neuropathic pain, and research to support the management of chronic pain.
Notifications
To set up an RSS feed for more Researcher blog posts, please copy and paste the below link into your RSS subscriptions area:
https://www.liverpool.ac.uk/researcher/blog/RSS/index.xml
If you have not set up an RSS feed before, please follow the instructions in this RSS Feed Setup Guide.
---