Learning from experience to develop Narrative CV resources
Posted on: 30 May 2023 by Dr Lydia Nicholson in Blog posts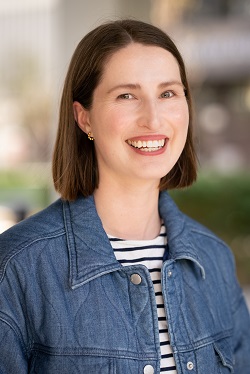 Lydia Nicholson writes about learning from researchers' experiences to develop resources about writing Narrative CVs
In September 2022 I began a new role as a Research Development Facilitator in the Research and Partnerships Development team. One of my first projects was to look at putting together some support around a new initiative led by funders to replace traditional list-based academic CVs with Narrative CVs for funding applications.
Narrative CVs ask researchers to discuss their outputs and experience in narrative form, rather than lists, to shift the focus away from quantitative measures of research assessment. As well as capturing outputs and awards, they also ask researchers to discuss their contributions to the development of others, the research community, and broader society.
UKRI began piloting their Narrative CV, the Résumé for Research and Innovation (R4RI), across select schemes in 2021, and by late 2022 a number of funders were running similar trials. However, there was still limited guidance available for applicants on how to write a Narrative CV and no official advice on what a good one should look like.
I realised that in order to develop resources to help our researchers apply for these schemes, I would need to build an understanding of the process and best practice of writing Narrative CVs from researchers themselves. I gathered feedback from 23 Principal Investigators across the University who had submitted Narrative CVs as part of the UKRI pilot, as well as a number of Professional Services colleagues who had supported bids.
They shared some of the challenges that came with writing Narrative CVs — from workload issues, to the sometimes restrictiveness of the template, to the difficulty of selecting what to include. There were also some great positives — many researchers found it refreshing to be given the opportunity to showcase activities like mentoring or peer review, that took up a lot of time in real life but were often given little space or value on a traditional academic CV.
Thanks to the generosity of those researchers we have been developing a Best Practice Guide to writing a Narrative CV. These resources will be under regular review as more funders trial Narrative CVs and as UKRI extend their roll-out of the R4RI across all relevant schemes throughout 2023.
User engagement will remain at the heart of the process. We would love to hear from more researchers who have written or reviewed a Narrative CV and can share their experiences with us at research.facilitators@liverpool.ac.uk
In June my colleague Hannah Dutton and I will be hosting a panel discussion Narrative CVs: what's the story? for Making an Impact 2023 with some of the researchers we spoke to, who will be sharing valuable insights into the Narrative CV writing process and providing some tips. We hope you can make it!
About the author
Dr Lydia Nicholson is a Research Development Facilitator in the Research and Partnerships Development team. Alongside her colleague Hannah Dutton, she develops resources and events to support research bid development across the University. Lydia has a background as a researcher and creative practitioner, having worked with universities, museum and heritage sites and in the performing arts.
Further reading
The University of Liverpool Narrative CV Best Practice Guide
The University of Glasgow have developed a helpful short course about writing a narrative CV: Narrative CVs: Resources to help you write one (approx. 25 minutes)
Nature (2022) 'Time to rethink the scientific CV' explores some of the implications of the shift to narrative CVs across the sector
---