How to prepare for a successful future
Posted on: 3 September 2021 by Dr Mathew Tata (Length: 324 words - Read time: 1 minute, 41 seconds) in Blog posts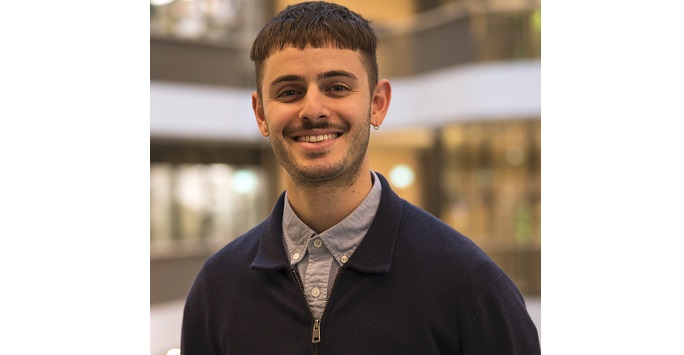 Postdocs are busy people. Between the research, writing, teaching and supervising, there's often little time left to think about what comes next.
Editor's note: Ahead of the National Postdoc Conference 2021 on 24 September we will be publishing a series of blog posts that reflect some of the sessions that will be on offer for researchers. In this post we hear from Dr Mathew Tata on ways to prepare for a successful future.
Postdocs are busy people yet they need to consider and take ownership of their careers, recognising the variety of professions available to them and the uncertainty of jobs in academia. Here are five ways for you to prepare for a successful future:
Make a plan and design your own future
By considering both short- and long-term goals, postdocs can understand what motivates them and be proactive in achieving the prerequisites for their dream career. In addition, researchers report better subjective wellbeing when they have a career development strategy in place.
Get inspired and explore your options
Countless researchers have taken positions beyond academia – their experiences may be invaluable to your own career planning. Read career stories from those who moved to different sectors to appreciate the myriad opportunities available to you.
Prioritise yourself and take time out to grow
It might not seem so but investing time in their broader development is amongst the everyday obligations of a postdoc. Just 10 days a year could give you space to 'self-audit' or fill gaps in your CV, as well as the freedom to develop valuable leadership skills.
Nurture new connections for broader horizons
Career fairs and similar events provide opportunities for postdocs to widen their professional networks with new contacts who could lead to alternative career paths. You can expand your network overnight by simply joining a local or national research staff association.
Learn to fail and profit from chance
Career progression rarely occurs as expected and postdocs need to be open and flexible to chance opportunities. Find out how some researchers found their new career path unexpectedly through 'planned happenstance', and learn how to set yourself up for similarly good fortune.
Why not kickstart your professional development planning with this self-paced online course. Ultimately, a successful future awaits you – you just need to plan for it.
About the author
Dr Mathew Tata is Engagement and Policy Project Manager at Vitae, a non-profit programme focused on realising the potential of researchers.
Previously, Mathew was a postdoctoral researcher working in the Life Sciences in the UK and Europe. He is driven by ending research career precarity and is passionate about achieving a positive research culture that redefines what is considered 'success'.
Notifications
To set up an RSS feed for more Researcher blog posts, please copy and paste the below link into your RSS subscriptions area:
https://www.liverpool.ac.uk/researcher/blog/RSS/index.xml
If you have not set up an RSS feed before, please follow the instructions in this RSS Feed Setup Guide.
---