Being in the Research Staff Association boosted my CV
Posted on: 21 August 2020 by Mary Jane Monaghan (Length: 326 words - Read time: 2 mins) in Blog posts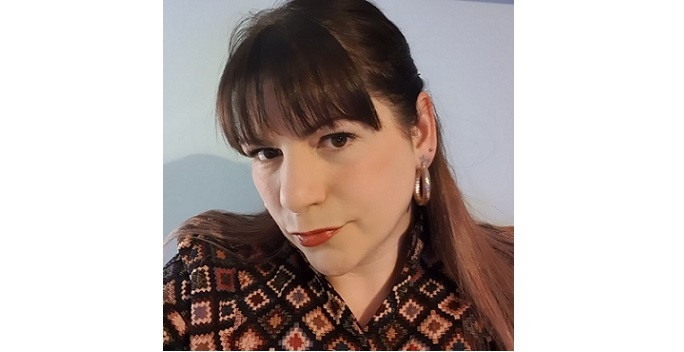 Mary Jane Monaghan tells us about how being involved with the Research Staff Association (RSA) as deputy co-chair has enriched her experience at the University.
I first became aware of the Research Staff Association (RSA) when I was at the University's welcome event. I was keen to get involved, so I went along to one of their lunch and learn sessions and expressed my interest in joining the liaison committee. After a few months I was getting more involved in RSA activities and was approached by a colleague in the Academy who asked if I would like to become deputy co-chair. For me this was a wonderful opportunity – not only was I helping develop a research culture within the university, but I was meeting a wide range of researchers and developing new skills.
Before joining the RSA, I had never been involved in organising conferences, managing events or communicating with potential speakers. I was able to add these skills and many more to my CV because of my involvement in the RSA.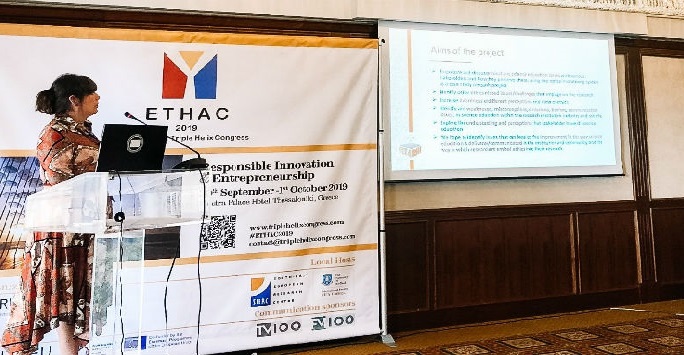 Me presenting my work at the 2019 European Triple Helix Congress on responsible innovation and entrepreneurship in Thessaloniki, Greece.
During the global pandemic, Covid-19, my research contract was coming to an end. I started applying for jobs and was delighted I was able to meet some essential criteria with the skills I had developed as part of the RSA. I was lucky enough to secure an interview and again used examples from the RSA such as: working to deadlines, fulfilling multiple tasks and organisations skills. I was successful and was offered a new post!
I have really enjoyed my time with the RSA and found all the members to be very welcoming and supportive. I will always keep in contact with them and keep up to date with what the RSA are doing and one day hope to return to the university where I can again be involved in RSA activities.
About the author
Mary Jane Monaghan joined the University of Liverpool in September 2018 as a Research Assistant working in Electrical Engineering and Electronics, on a European project titled Fostering Improved training tools for Responsible Research and Innovation. Her background is in early years education and she did a conversation Psychology Masters degree, which she was awarded in January 2019. She joined the university on a research contract to gain more experience of how research is conducted and improve my dissemination of research. She has been lucky enough to present the research she conducted at various events at the university and Sensor City and even at an international conference in Greece.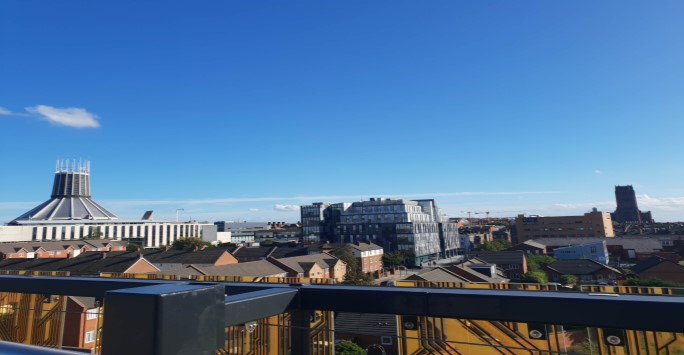 The view from the top of Sensor City where my office was based.
Notifications
To set up an RSS feed for more Researcher blog posts, please copy and paste the below link into your RSS subscriptions area:
https://www.liverpool.ac.uk/researcher/blog/RSS/index.xml
If you have not set up an RSS feed before, please follow the instructions in this RSS Feed Setup Guide.
---