How to be a resilient researcher
Posted on: 23 August 2021 by Dr Bengt Tegner (Length: 298 words - Read time: 2 minutes) in Blog posts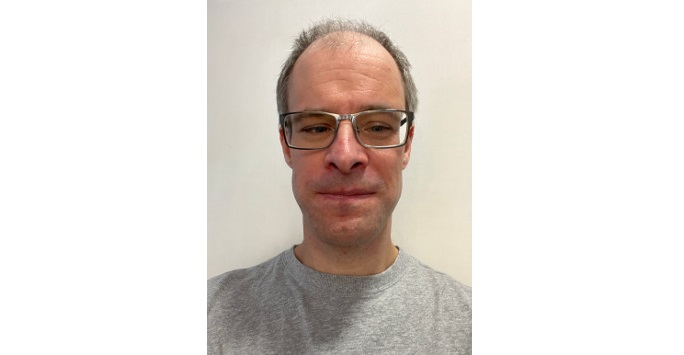 Here are some of my top tips on how to thrive as a researcher under difficult circumstances.
Like many others, I have spent the last 18 months working from home, separated from friends and family.
Find your mental reservoir
This is related to the spoon theory, but I like the metaphor of resilience as a tarn, (an alpine lake), with both sources and drains, which I found in a podcast on mental health for mountain athletes.
Find what makes you happy, what fills your lake
This does not have to be research; in most cases, it probably shouldn't be. As indicated above, I like to play outside, as spending time in the mountains soothes my soul and quiets my mind. Find what works for you.
Find what makes you sad, what drains your lake
This can be both physical and mental, such as injuries, illness, grief, and bereavement. This is not a weakness, but a part of life, and it is important to recognise that.
Find your tribe
Find people to connect with, outside of your specific area of research. This can be anything from sports and hobbies to shared interests. Being part of a community strengthens both you and those around you, even in times of need, so get involved with others! For example, I took a PhD student climbing once a week, to keep them sane when they were writing up their thesis.
Find your fuel
Remember to eat, even when you don't feel like it. One of my go-to recipes for an evening meal is a variant of pasta amatriciana, which is a simple tomato-based sauce that can be prepared in under 30 minutes. Moreover, I like to add a chopped bell pepper to the sauce, for a bit of extra crunch.
About the author
Dr Bengt Tegner is a Research Associate in Computational Chemistry in the School of Physical Sciences, working in the Rosseinsky group. Previously, he has held postdoctoral roles at Heriot-Watt University in Edinburgh and at The University of Manchester. He has a PhD in physics from the University of Edinburgh and is a former Marie Curie Early Career Researcher. He did his first degree at the University of Gothenburg in Sweden, and originally wanted to be an astronomer. Away from the lab he likes to play outside.
Notifications
To set up an RSS feed for more Researcher blog posts, please copy and paste the below link into your RSS subscriptions area:
https://www.liverpool.ac.uk/researcher/blog/RSS/index.xml
If you have not set up an RSS feed before, please follow the instructions in this RSS Feed Setup Guide.
---