Law Clinic successfully assist with special educational needs case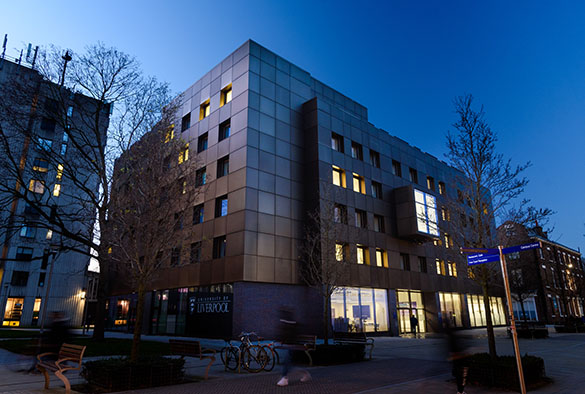 The Liverpool Law Clinic successfully assisted the family of a fifteen-year-old autistic boy in securing a placement at an independent special school.
Volunteering Law students, supervised by qualified solicitor James Betts, provided free advice to the family through its Special Educational Needs (SEN) and Judicial Review projects.
The boy had been out of school since October as his needs were too complex for the mainstream school he previously attended, and he was only receiving two hours a week of tutoring at home.
The Clinic first supported the family to secure an agreement from the local authority to increase the hours of education provided at home whilst efforts were made to find a suitable school.
A suitable school, an independent specialist school for children with autism, was found, but the place offered could not be held indefinitely due to demand.
The family sought further help from the Law Clinic as they were concerned the place in the school would be lost unless the local authority considered the offer on an urgent basis.
With the Clinic's support, a letter was sent to the local authority under the pre-action protocol for judicial review. This resulted in the local authority agreeing to fund the school, and transition plans are now being drawn up for the boy to start at his new school in September.
The boy's mother said: "The Law Clinic has been a fantastic support offering me free legal advice when my child was left without an education.
"I first visited the Clinic in October 2022 and was advised on my child's final Education Health and Care (EHC) Plan. With the guidance of the Law Clinic, the local authority agreed to amend his EHC Plan.
"I had to visit the Law Clinic for a second time in 2023 due to my child's amended EHC Plan still not being implemented and no educational provision being in place. I had found a school that said they could meet my son's needs but, despite my best efforts, the local authority had failed to confirm if they would fund the place. I was concerned the local authority were dragging their feet and that the place would be lost unless urgent action was taken.
"The Clinic won the case for my son. After the letter was sent by the clinic, the Local Authority agreed to the school I had asked for and agreed to put my son back a year so he can start year ten and complete the 2-year GCSE Course with all his peers.
"Thank you to all the team at the Liverpool Law School!"
The Liverpool Law Clinic will open for SEN appointments in the coming weeks. Pay attention to the Law Clinic website and Twitter for details.
Related news