Law Clinic highly commended at prestigious Student Pro Bono Awards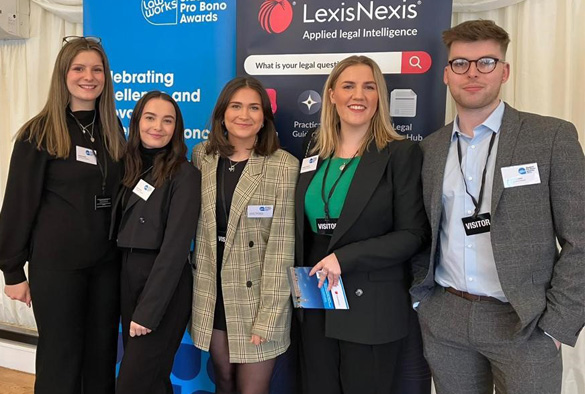 The Liverpool Law Clinic Family Advice Project was highly commended in the 'Best Contribution by a Team of Students' category at the LawWorks Student Pro Bono Awards 2023. The awards celebrate the best Pro Bono activities undertaken by law students and law schools from across the UK.
The Liverpool Family Advice Project provides advice and support to parents involved in private law disputes about children. Lead Students, Olivia Clark, Jordan Foulkes, Lauren Thompson, Amelia Smith and Phoebe Sutcliffe, were trained to work with clients, assisting with key aspects of legal proceedings.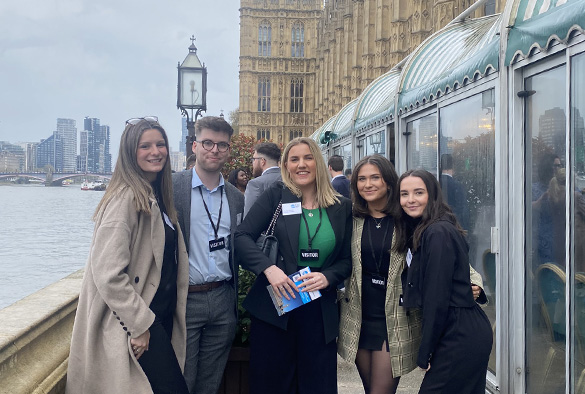 Phoebe said: "In my time as a Lead Student, I have had the privilege to contribute in several cases by attending advice appointments, drafting documents for clients, attending court and triaging potential new clients at the Clinic - all while using my experience to train and support other volunteer students."
Lauren said: "Since we began our roles as Student Leaders at Clinic, the project has assisted over 123 clients on private family disputes. I could not be prouder of the amazing team who constantly highlight their huge commitment to providing access to justice for those who need it most."
The Student Pro Bono Award winners were announced at an awards ceremony at the House of Commons on Thursday 27th April. The team of students, travelled to London for the ceremony with their supervising solicitors, Helenor Birt and Lucy Yeatman.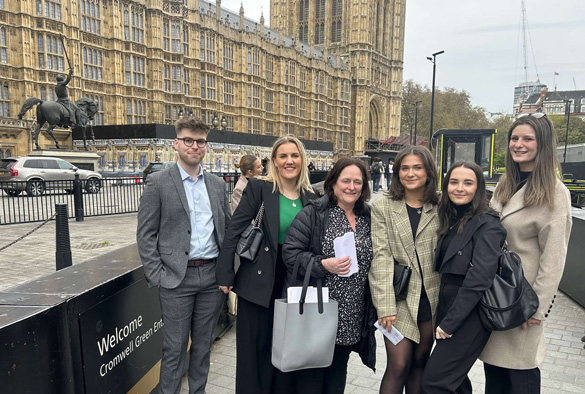 Olivia said: "The clinic has been such a rewarding and invaluable experience and being able to celebrate our achievements in London was the perfect way to end it. Listening to all the access to justice projects winning awards was inspiring and has instilled me with great confidence for our future legal system!"
Amelia said: "It was such an honour to attend the House of Lords. We were incredibly grateful to even be shortlisted for the award and recognised for our work, let alone be 'Highly Commended'. It truly is the perfect way to end my years at the law clinic."
Jordon added: "I want to highlight the importance of the Law Clinic's work and how rewarding it's been to be involved."
Find out more
Visit the Liverpool Law Clinic website