Liverpool Law School Alumni Association
Be part of a network of over 202,000 graduates located all over the world. Reconnect with old friends, make new connections and share updates with your fellow alumni.
Liverpool Law School Alumni Events
We hold regular events for our alumni community, such as drinks receptions, networking events and public lectures, at both our Liverpool and London campuses.
For further details of our alumni activities view our Alumni Events.
Discover the benefits of keeping in touch
If you are a former student or staff member and would like to keep in touch, the Liverpool Law School Alumni Association has been established with the aim to enable you to keep in touch with the University, the Liverpool Law School and your fellow alumni whilst also seeking to provide graduates with further benefits such as career development and networking opportunities.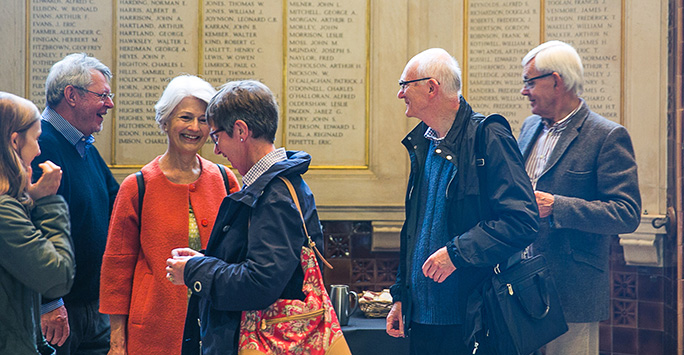 The University of Liverpool has a thriving alumni association and membership brings some excellent benefits and services:
Access to a social and professional network of over 100,000 University of Liverpool alumni around the world
Track down old friends
Attend events and reunions
News updates on the University and your department
Discounts on University and third party services
Opportunities to get involved, by hosting or mentoring students, acting as an alumni ambassador or supporting the University financially
Registration is free so why not join our alumni community today?
For further information on the Liverpool Law School Alumni Association, or to update your career or contact details, please contact Caroline Mitchell, Alumni Relations Manager (Networks and Volunteers) Caroline.Mitchell@liverpool.ac.uk or visit our Alumni website for more information.