Law Clinic students assist 50 clients in summer project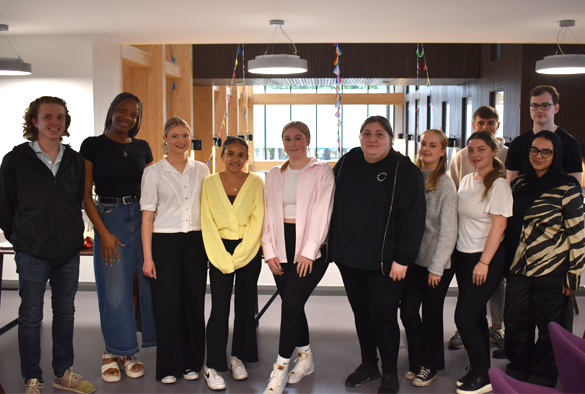 The University of Liverpool's Law Clinic ran a summer project providing School of Law and Justice Law students with the opportunity to assist with Family Law, Special Education Needs (SEN) and Immigration cases.
Supervised by the Clinic's in-house solicitors, Law students assisted with 22 Family Law clients, 13 SEN clients and 15 immigration applications throughout the three-week project.
The nineteen first and second-year students taking part in the project spent one week on each area of Family, Immigration and SEN law, allowing them to understand the law in practice and learn essential skills such as drafting, case management, analysis of evidence and client interviewing. These skills will help them whether they choose a career in law or in another area.
First-year Law student Molly Stephens said: "The summer Law Clinic Project has been such an enjoyable way to get hands on experience and work with real cases, as well as developing transferable skills to carry into the rest of my degree and career. It has reinforced my goal of wanting to work in the legal sector and enlightened me to issues within the legal system that I would want to help improve in the future."
These extra-curricular projects provide vital services to the local community and provide access to justice for those who cannot afford legal advice.
Second-year Law student Chioma Umeadi said: "Despite the individuality of each case covered, this project has helped me realise the common denominator affecting most of them. My involvement in the Clinic has helped me make an impact in my own small way."
School of Law and Social Justice Law students who want to get involved in future Law Clinic opportunities are invited to attend the Law Clinic Open Evening on Wednesday 4th October. Full details to follow and will be made available in the Law School Life bulletin.
Find out more
Visit the Liverpool Law Clinic website