LSA Visiting Professor nominated for Dutch Architect of the Year 2020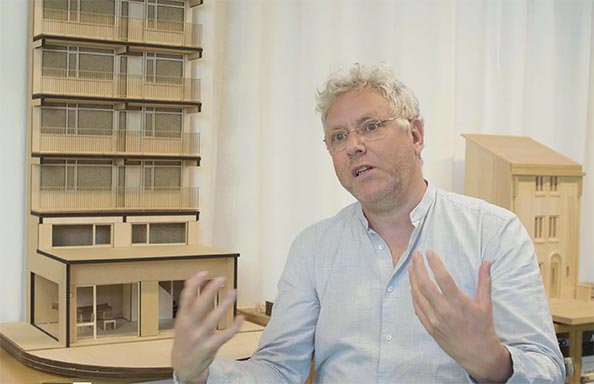 Visiting Professor at the Liverpool School of Architecture Hans van der Heijden has been announced as a candidate for Dutch Architect of the Year 2020, one of five selected by an independent jury of consisting of Ninke Happel (Happel Cornelisse Verhoeven Architects), Dikkie Scipio (KAAN Architects), Edwin Oostmeijer (Edwin Oostmeijer Project) and Annemiek Bleumink (Paul de Ruiter Architects).
In a video interview with Hans, he uses the occasion to make a plea for building quality affordable housing, suggesting it is a skill The Netherlands was once famous for, but which is now is under heavy pressure.
Sponsered by Kawneer (formerly Alcoa), the final decision will be made by internet vote.
For more information, visit the awards website here (Dutch Language)