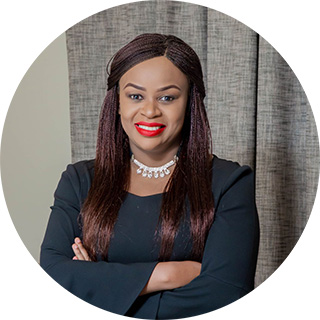 Chisomo Kaufulu-Kumwenda
Postgraduate Research Student
Liverpool Law School
---
Biography
Chisomo Kaufulu-Kumwenda is a Malawian lawyer with specific interest in human rights, gender and intersectionality. She holds a Bachelor of Laws (degree) with honors from the University of Malawi, a diploma in the 'International Protection of Human Rights' from Abo Akademi University in Finland and Master of Laws degree in 'Human Rights and Democratization in Africa' from the University of Pretoria in South Africa. She holds 12 years of invaluable experience in advancing human rights protection, ensuring access to justice particularly for marginalized populations, promoting social inclusion and applying gender transformative approaches.
Research
Chisomo has been awarded a Commonwealth Scholarship to pursue Phd studies at the School of Law and Social Justice, University of Liverpool. Her research focuses on the fertility regulation of women with disabilities and how such regulation impacts their autonomy and self-determination. Through this Phd research study, Chisomo will further examine the extent to which the African human rights framework safeguards the rights of women with disabilities to exercise autonomy and self-determination on decisions regarding their own fertility; and what lessons can be drawn for strengthening Malawi's legal and policy framework. Through evidence-based research, Chisomo hopes that the findings of her study will contribute towards ensuring that processes of exclusion and discrimination faced by women with disabilities are recognised, understood and addressed in Malawi's reproductive health care system.
Working thesis title
'Fertility regulation and the right of women with disabilities to self-determination and autonomy in Malawi: a critical reflection in the application of the African human rights framework'.
Dates of study
January 2022- January 2026
Supervisors
Dr Azadeh Chalabi