Prof. Valsamis Mitsilegas contributes to European Law Institute (ELI) Legislative Proposal which provides guidance on future EU legislative action in the field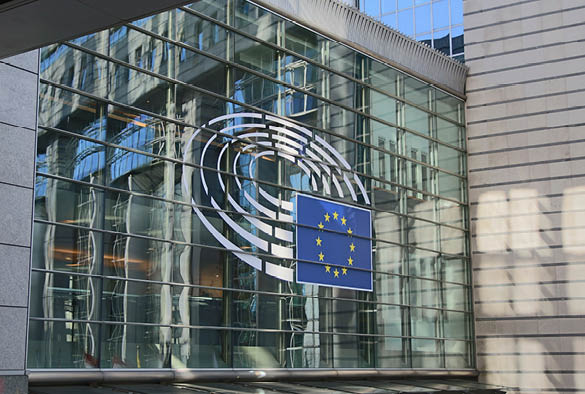 Professor Valsamis Mitsilegas, Dean of the School of Law and Social Justice, collaborates with academics and legal professionals from across Europe to produce the Proposal for a Directive of the European Parliament and the Council on Mutual Admissibility of Evidence and Electronic Evidence in Criminal Proceedings.
The European Law Institute (ELI) Legislative Proposal provides guidance on future EU legislative action in the field. It aims at harmonising approaches in EU Member States and, through it, enhancing the principle of mutual recognition in criminal matters and the protection of human rights of suspects and accused.
At present, each EU Member State follows its own rules on criminal investigative measures for evidence gathering, resulting in different standards for its admissibility. When such evidence, including electronic evidence, is to be shared with other EU Member States, a clear mechanism governing its admissibility is needed.
While there have already been a number of helpful studies on the admissibility of evidence in criminal proceedings and the need for more harmonisation at EU level as well as important advances in European judicial cooperation, these initiatives have so far not comprehensively addressed the rules that should be adopted regarding the mutual admissibility of cross-border evidence, including electronic evidence. The ELI Legislative Proposal aims to fill this gap.
The ELI project was led by Co-Reporters Professor Lorena Bachmaier Winter and Professor Farsam Salimi. Professor Lorena Bachmaier Winter stressed:
"The recent Encrochat case, where the infiltration into that messaging service by French intelligence led to over 800 arrests and multiple prosecutions across Europe, has highlighted the problems of accessing and using criminal evidence in a cross-border scenario. The case has already triggered the filing of a preliminary reference to the European Court of Justice by a German court, asking among others, whether the transfer of evidence obtained without probable cause in a foreign country is in accordance with EU law. The issue of whether such evidence will be admitted in other Members States is also causing major concerns for those prosecuting such cross-border criminal cases, since non-admissibility could hinder the prosecution of hundreds of members of organised crime groups. This case clearly shows why some evidentiary rules, which the ELI Proposal suggests, are necessary at EU level."
The difficult task of striking the right balance between defence safeguards and protection against crime requires a pragmatic approach and mutual understanding between the different actors involved in criminal proceedings. The ELI Proposal seeks to achieve this balance by establishing a general rule of admissibility of cross-border evidence, as long as the lex loci is complied with and no inalienable constitutional rights in the forum State are violated. Control over how evidence is obtained abroad is already set out under article 14(7) of the Directive on the European Investigation Order. The Proposal gives force to that rule and also provides mechanisms to the defence to ensure that this control is enforced.
The ELI Proposal also publicises certain standards on the gathering of electronic evidence in order to provide certainty for defendants as well as to facilitate the 'free circulation' of such evidence, ensuring its authenticity and integrity and thus its admissibility as evidence.
Find out more
Access the original article published on the European Law Institute's news pages.