Liverpool Law School Students Perform Brilliantly in the 2021 Philip C. Jessup International Law Moot Court Competition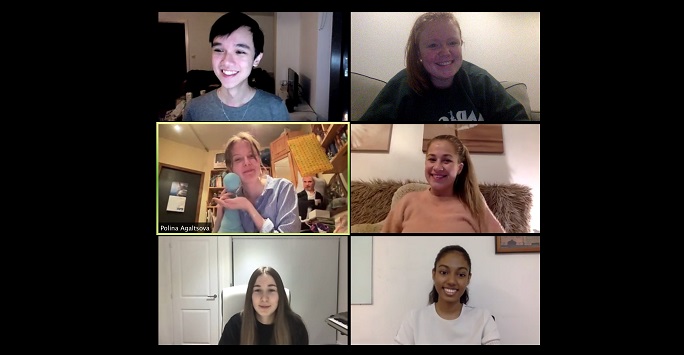 Over the Easter holidays, Polina Agaltsova, Mollie Hammerton, Megan Cox, Katherine de Rozario, and Jason Kuong competed against universities from around the world in the global rounds of the 2021 Jessup International Law Moot Court Competition.
Jessup is the world's largest moot court competition, with participants from roughly 700 law schools in 100 countries and jurisdictions. The Competition is a simulation of a fictional dispute between countries before the International Court of Justice, the judicial organ of the United Nations. Teams prepare oral and written pleadings arguing both the applicant and respondent positions of the case.
The team performed brilliantly in the oral rounds, and ranked 3rd nationally for written submissions. This is a remarkable achievement!
The Law School wishes to thank Erin Sexton, who spearheaded the Law School's participation in Jessup as an undergraduate back in 2018, who continues to coach the team even now that she has graduated.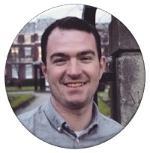 Law Lecturer, Dr Ben Murphy, who supported the team in the competition, described the team's performance as 'surpassing all expectations', going on to say:
'The Jessup competition is extremely demanding. This year, in an online environment, the demands were even more onerous. The team worked tirelessly in researching international law, preparing written and oral arguments, participating in mock moots, and in the UK national and global rounds. To rank 3rd nationally for written submissions was the icing on the cake. Polina, Mollie, Megan, Katherine and Jason represented themselves and Liverpool Law School impeccably. I hope you are as proud of yourselves as we are of you!'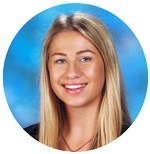 Megan Cox
'Participating in the Jessup has been an experience like no other. The support provided from Erin, Ben and the rest of the team has enabled me to improve both my drafting skills along with my advocacy skills. This has been an invaluable experience and the skills that I have developed throughout the competition will definitely assist me throughout my legal career.'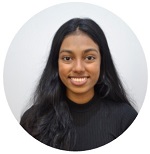 Katherine Nisha de Rozario
'Competing in the Philip C. Jessup International Law Moot Court Competition was an extremely rewarding experience.

Due to the pandemic, I participated remotely from Malaysia and faced a 7-hour time difference. Although it was challenging, it was an exciting endeavor to work with my teammates virtually. Our effort prevailed when our 10,000-word memorial placed third in the UK and Ireland national rounds. In the global rounds, we were privileged to meet teams and judges from different countries, backgrounds, and expertise. This competition has tremendously improved my ability to express my opinions on current global issues from a legal standpoint.

Undoubtedly it was an invaluable learning experience participating in the world's largest moot court competition. This journey would not have been a successful one without the continuous support of our coach, Erin Sexton and Dr Ben Murphy. I believe the lessons and skills I have gained throughout the competition will propel me to greater heights in pursuing a legal career!'
Mollie Hammerton
'The Jessup International Law Moot Court Competition 2020/21 has been an amazing experience and I feel privileged to have competed in such a distinguished and renowned competition against teams from around the world. Despite the challenges of a virtual environment and the fact our team has never been in the same room due to the Pandemic, we have formed close bonds and I have loved sharing this experience together.

Having spent many months researching international law and producing complex legal arguments, I am proud of our achievements in the UK National and Global rounds, especially being awarded 3rd place in the UK for our 10,000 word written memorials. I am very grateful to both Dr Ben Murphy and Erin Sexton, who have provided endless advice and support. The knowledge I have gained from Ben, Erin and the team is invaluable.
Representing the University of Liverpool in the Jessup Competition has definitely been a highlight of my second year!'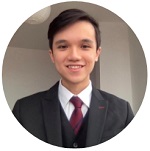 Jason Kuong
'I signed up for the Jessup Competition because I have always wanted to take part in this prestigious international law moot court competition. This year it was particularly challenging given the entirety of the competition - from the preparation to the national and global rounds - had taken place virtually. Despite the unique circumstances and format, I could not have had a better experience, thanks to our coach Miss Erin Sexton, Dr Ben Murphy, and my fellow teammates. It has greatly improved my advocacy skills and my knowledge in international law, and I would definitely recommend students to take part in it.'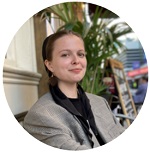 Polina Agaltsova
'Despite the circumstances, participating in Jessup was an extremely exciting experience, especially for a first-year student. It is the kind of activity that improves not only improves important skills (i.e. research and public speaking) — this goes without saying — but also boosts your confidence. Interacting with the professionals in the field and mooting in front of them felt very empowering — even if a bit terrifying at first.
It was also quite an intense experience sometimes, but I was lucky to have so much support from the team and our trainers, Ben and Erin. I am immensely grateful to be part of the team this year and would definitely do it again!'