Waiting on scoliosis treatment: A children's rights issue launched by the Irish Ombudsman for Children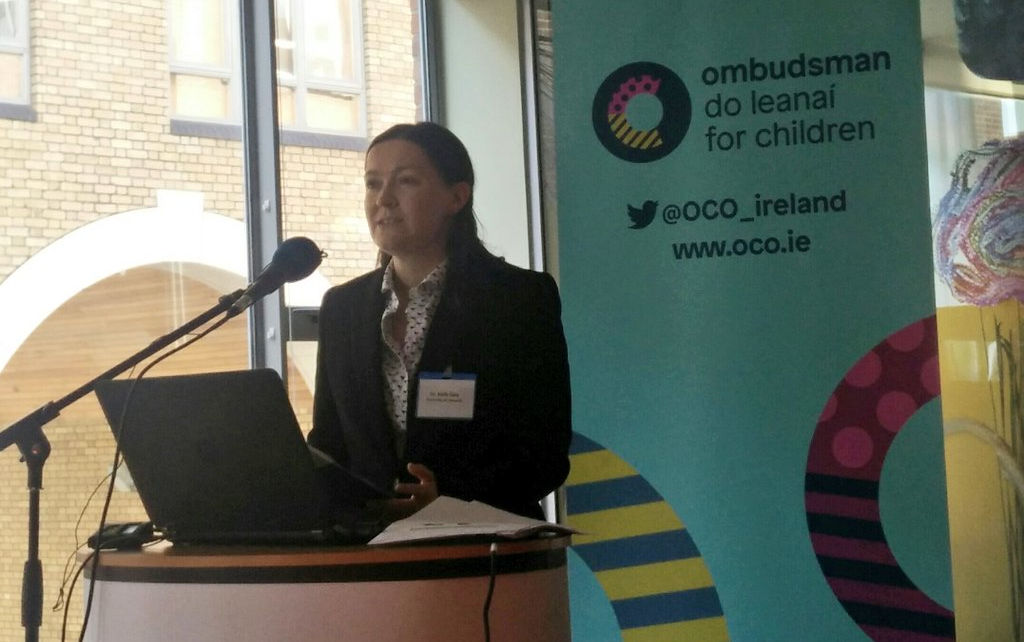 Dr. Aoife Daly, Senior Lecturer at the Law School delivered the address: "How Waiting for Children is Different to Waiting for Adults, and Why This is a Rights Issue", at the Launch of Report of the Irish Ombudsman for Children, Waiting for Scoliosis Treatment: A Children's Rights Issue, at the Office of the Ombudsman for Children in Dublin, today, 20 March 2017. The report documents the delays in urgent operations leading to potentially irreparable harm to child patients.
Jenna O'Brien says waiting so long for surgery was very difficult both physically and emotionally. #scoliosis pic.twitter.com/0LT9Zuph1u

— Órla Ryan (@orlaryan) March 20, 2017
Recently Aoife also gave a paper on Hearing Children: International Perspectives at the annual conference of NAGALRO, a professional association for social workers, in St. Catherine's College, Oxford, 6 March 2017, focusing on her forthcoming book entitled Children, Autonomy and the Courts: Beyond the Right to be Heard (to be published with Routledge in 2017). It compares the distinct prioritisation of personal autonomy in areas such as medical law to the enormous paternalism in other decisions about children (such as where children will live on divorce); arguing that courts should support and prioritise children's own choices to the extent possible – there should be a high threshold to override them.
This subject is comprehensive covered in an article, by Órla Ryan, available on The Journal.ie