Time for Constitutional Reform in Bermuda?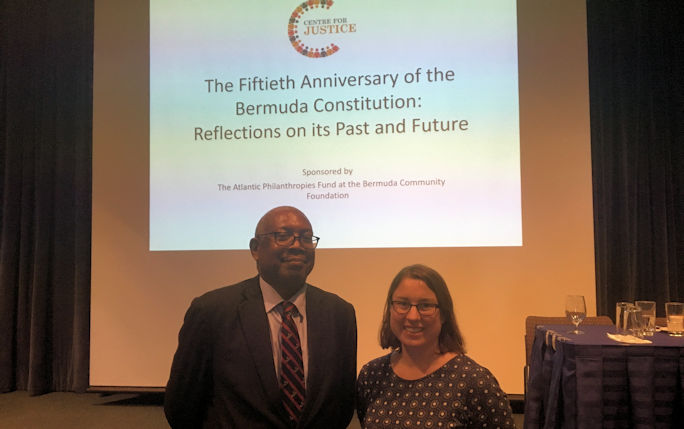 Liverpool Law School's constitutional law expert Professor Nicola Barker, says the time it right for Bermuda to consider reform of its constitution.
Speaking at a conference commemorating the 50th anniversary of the Bermuda Constitution and considering possible reform Professor Barker explained that whilst the island's 1968 constitution enshrined fundamental human rights into law, it was designed with a view to "maintaining the status quo of the power dynamic in Bermuda at that time".
Acknowledging her perspective as an outsider, Professor Barker argued in favour of a wider process of constitutional reform led by Bermudians to resolve some of the systemic problems of its more outdated devices.
One such anachronism of the current constitutional settlement are the powers of the Governor, who has overall responsibility for the islands police force.
Also addressing the conference was the Chief Justice of Bermuda, and Liverpool Law School alum (LL.B (Hons.), 1977), His Hon Mr Justice Ian Kawaley.
In a spirited defence of the judiciary Mr Kawaley labeled the current constitutional dispensation for the judiciary as "deficient" and requiring urgent reform adding that: "The constitutional dispensation for the judiciary, 50 years after it was last defined, is now woefully out of date."
---
For more information read the articles published in the Royal Gazette:
Constitution 'created to maintain status quo'
Kawaley defends independence of judiciary