Archaeology, Classics and Egyptology blog
Welcome to our 'ACE in the 'Pool' blog!
If you're avid about archaeology, committed to classics or excited about Egyptology, then this is the blog for you.
We'll give you an alternative look at our degree courses, bring out the stories behind our research and talk to you about the subjects you are most passionate about.
Follow us
Read our disclaimer statement
---
Posted on: 25 October 2018 | Category: 2018 posts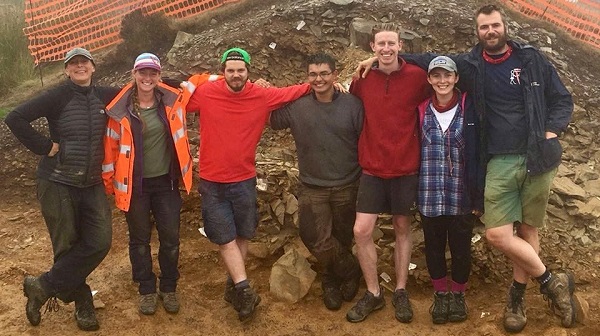 With the ACE field school now moved to Norton Priory, a small but perfectly-formed team completed the former field school site at the Penycloddiau Hillfort between 15 July - 11 August. The excavations worked to train eight students, in partnership with the Institute for Field Research (IFR Global), alongside onward employability training for recent graduates.
---
Blog

Posted on: 25 October 2018 | Category: 2018 posts

With the ACE field school now moved to Norton Priory, a small but perfectly-formed team completed the former field school site at the Penycloddiau Hillfort between 15 July - 11 August. The excavations worked to train eight students, in partnership with the Institute for Field Research (IFR Global), alongside onward employability training for recent graduates.

---