Archaeology, Classics and Egyptology blog
Welcome to our blog
If you're avid about archaeology, committed to classics or excited about Egyptology, then this is the blog for you.
We'll give you an alternative look at our degree courses, bring out the stories behind our research and talk to you about the subjects you are most passionate about.
Follow us
Read our disclaimer statement
---
Posted on: 7 October 2020 | Category: 2020 posts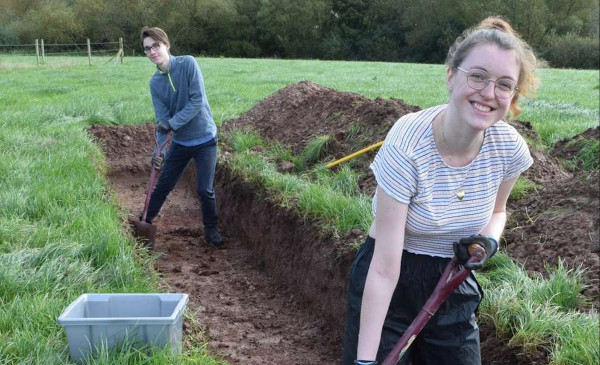 Sadly the issues around managing COVID-19 meant that we could not return to Norton Priory in June, and still could not do so as the new academic year started in October. However, Dr Rob Philpott and Professor Harold Mytum planned some alternative venues and a range of activities so that the students did not start their second year without getting at least a bit dirty and initiated into the mysteries of field archaeology.
---
Blog

Posted on: 5 November 2020 | Category: 2020 posts

First year BA Egyptology student Taida Besirevic shares their experience of Foundation Week, where they got involved with baking Roman flatbread and creating Egyptian-style pottery.

---