Archaeology, Classics and Egyptology blog
Welcome to our blog
If you're avid about archaeology, committed to classics or excited about Egyptology, then this is the blog for you.
We'll give you an alternative look at our degree courses, bring out the stories behind our research and talk to you about the subjects you are most passionate about.
Follow us
Read our disclaimer statement
Posted on: 6 July 2022 | Category: 2022 posts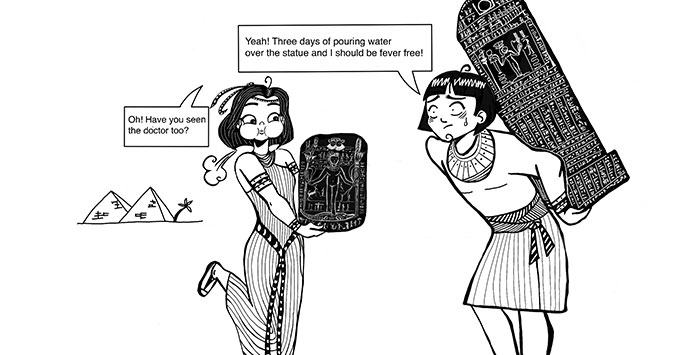 The distinction between rational therapy and the use of rituals and incantations is a modern prerogative. Such a separation does not apply to ancient Egypt: medicine and magic are two main constituents of the same process, aimed at preserving life through the prevention and cure of illnesses (Pinch 1994). Constant threats in the form of ferocious and poisonous animals challenged the Egyptians' daily life.
Blog

Posted on: 21 September 2022 | Category: 2022 posts

This piece kicks off our ACE & Creativity Series for the 2022-23 academic year.