Archaeology, Classics and Egyptology blog
Welcome to our 'ACE in the 'Pool' blog!
If you're avid about archaeology, committed to classics or excited about Egyptology, then this is the blog for you.
We'll give you an alternative look at our degree courses, bring out the stories behind our research and talk to you about the subjects you are most passionate about.
Follow us
Read our disclaimer statement
---
Posted on: 6 March 2018 | Category: 2018 posts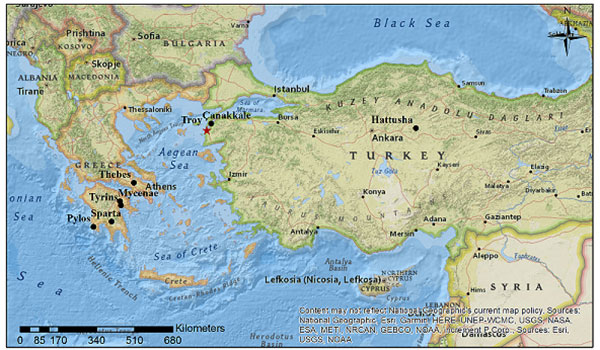 The legendary ancient city of Troy is very much in the limelight this year. A big budget co-production between the BBC and Netflix 'Troy: Fall of a City' recently launched, while Turkey designated 2018 the "Year of Troy" and plans a year of celebration, including the opening of a new museum on the presumed site.
---
Blog

Posted on: 6 March 2018 | Category: 2018 posts

The legendary ancient city of Troy is very much in the limelight this year. A big budget co-production between the BBC and Netflix 'Troy: Fall of a City' recently launched, while Turkey designated 2018 the "Year of Troy" and plans a year of celebration, including the opening of a new museum on the presumed site.

---