Archaeology, Classics and Egyptology blog
Welcome to our 'ACE in the 'Pool' blog!
If you're avid about archaeology, committed to classics or excited about Egyptology, then this is the blog for you.
We'll give you an alternative look at our degree courses, bring out the stories behind our research and talk to you about the subjects you are most passionate about.
Follow us
Read our disclaimer statement
---
Posted on: 7 February 2018 | Category: 2018 posts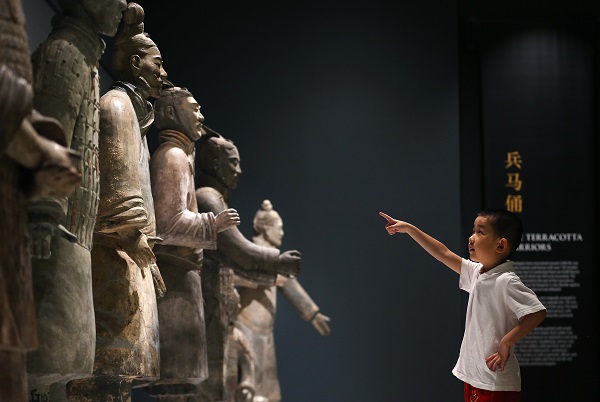 With the launch of the World Museum's 'China's First Emperor and the Terracotta Warriors' exhibition this week, Professor Douglas Baird provides an insight into the historical context of the Warriors and highlights their significance in today's world.
---
Blog

Posted on: 7 February 2018 | Category: 2018 posts

With the launch of the World Museum's 'China's First Emperor and the Terracotta Warriors' exhibition this week, Professor Douglas Baird provides an insight into the historical context of the Warriors and highlights their significance in today's world.

---