Activities for schools
We frequently work with school and college students as well as teachers and career advisers, and are able to offer a range of activities to help ease the transition from Further to Higher Education. We can work with you to link content to your curriculum, give you access to our facilities, or give you a taste of what it is like to study our subjects.
We can even design sessions that embrace two or more subjects to bring them together for you under a single theme.
Studying with us, students will learn about a range of fascinating cultures and languages spanning five million years, at the oldest and one of the largest, departments in the world.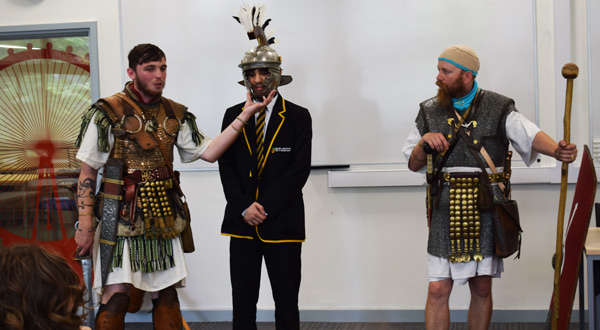 Liverpool schools classics project
We offer lessons in Greek, Latin, Ancient History and Classical Civilisation. This project is funded by Classics for All, a National Charity for Classics in Schools. It is specifically designed for schools who currently can't teach Classical subjects, who wish to enrich the Classical subjects they currently offer or want to expand their extra-curricular activities.
Blog
Discover more about our activity in local schools on the blog for the Department of Archaeology, Classics and Egyptology.
Contact us
For more details about our activities or to sign up to our mailing list please contact hlcevent@liverpool.ac.uk.