Support that is designed all around you!
Posted on: 27 November 2020 by Tracy Ellis (Length: 942 words - Read time: 3 minutes, 30 seconds) in Blog posts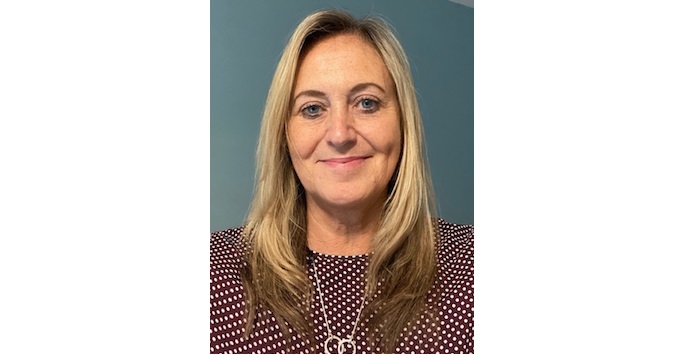 Tracy Ellis tells us about the support that the University's mentoring programme offers to members of staff.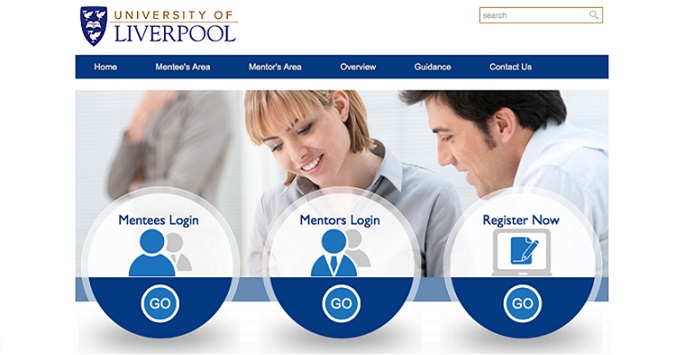 Mentoring is not new by any stretch of the imagination, it was first referred to in an ancient Greek poem entitled Homer's Odyssey, dating back over 3000 years. It took until the 1970's for it to become a popular approach to providing individualised support in the business world. I joined the university in 2013 and recognised that although lots of mentoring was happening in an ad hoc way in departments across the university the opportunities were not available to all. This led to the creation of the University Mentoring Scheme in 2016 which now offers training for mentors, awareness raising of the process for mentees, a community where mentors and mentees can support each other and an online platform where those looking for help have access to confidential support from a wide range of colleagues from across the university.
I am thrilled that we have so many colleagues, currently close to 300 mentors in fact, that volunteer to support others in this way with over 80% of these having undertaken the mentoring training which demonstrates their commitment to applying best practice.
One thing that does surprise me is that there is not more demand for mentoring. Conversations I have had with those who suggest they would benefit from individualised development but don't take that next step to contact a potential mentor appear to have challenges around confidence to make the first move and a lack of clear goals.
It's like a 'chicken and egg' situation because these are the areas where the mentor can add value. Mentors can help you grow in confidence by helping you discover any limiting beliefs, break down any barriers that are holding you back, help you work out what you need to do to be fulfilled both professionally and personally, help you to prepare a personal action plan and then act as a confidant, sounding board, listener and guide while you move towards your goal.
This might seem overwhelming at first but the mentor will help you determine the pace that's right for you and may offer guidance on areas that need more thought and careful execution. As mentors will have organisational experience they are particularly skilled at understanding what will and won't be welcomed in an organisational setting due to their awareness of the internal culture and organisational politics which can result in them being best placed to give you valuable and honest feedback, not only on what you are hoping to do but how you will do it too.
Another challenge is who to approach to be your mentor! I wouldn't ponder over this for too long, while you are trying to find the ideal mentor you could be wasting valuable time which could be spent progressing your goals. Don't worry, the mentor you meet with will tell you if they are not the right mentor for you. They might also suggest someone who is more suited. So nothing is lost, you will have met someone new and it will be part of your learning experience! The good thing is, the whole thing is confidential so if you don't want anyone to know you have a mentor then that's up to you. Alternatively, you might choose to share some of what you are working on with your mentor with your manager, especially if what you are pursuing aligns with what your manager expects 😊
If you are in any doubt whether mentoring is right for you, I would suggest that you meet up with a mentor for an initial meeting and just have a general chat. Sometimes this initial meeting can help you to make sense of what's going on for you and gain some insight into what needs to be discussed next. An informal meeting like this can also help you to develop trust in the mentoring process and can help you feel more comfortable to take the next steps to a more formal arrangement.
With this in mind, my top tips would be:
Register with the University Mentoring Network
Decide whether it would be useful to talk to your manager about mentoring
Approach a mentor (even if they don't tick all your boxes)
Think about one personal goal and one professional goal that you can discuss at your first meeting – remember it's not just about what you do but how you do it!
Don't think about it too much, just do it. Your mentor will help you do the thinking in due course.
About the author
Tracy Ellis is an Organisational Developer working in The Academy at the University of Liverpool. She has been involved in leadership and staff development for many years and is passionate about progressing coaching and mentoring within the university and beyond. She set up and runs the University Mentoring Scheme and leads a Coaching Network for North West Universities.
Further reading
Notifications
To set up an RSS feed for more Researcher blog posts, please copy and paste the below link into your RSS subscriptions area:
https://www.liverpool.ac.uk/researcher/blog/RSS/index.xml
If you have not set up an RSS feed before, please follow the instructions in this RSS Feed Setup Guide.
---