The Benefits of Achieving a Calmer Life – Tips for Researchers
Posted on: 25 June 2021 by Helen Dos Santos (Length: 481 words - Read time: 2 minutes, 30 seconds) in Blog posts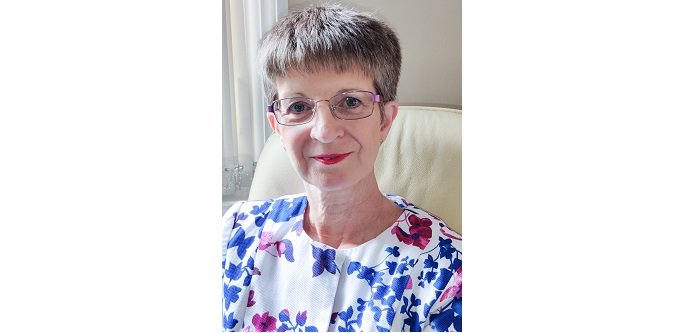 As researchers, we are often faced with situations of undue pressure and stress.
Editor's note: Ahead of Researcher Wellbeing Week 5-9 July 2021, we will be publishing a series of blog posts that reflect some of the sessions that will be on offer for researchers. In this post, we hear from Helen Dos Santos about the benefits of a calmer approach to problem-solving.
Keeping calm is a bliss that most of us don't achieve in life. When you keep calm in the most dreadful conditions of life, you open up the avenues for solutions. This is important to help us handle even the major crises of your life.
Everyone deals with the harsh challenges in our lives and to survive in our busy world, we need to be able to flourish and function. Finding a sense of calmness and patience can be difficult to achieve if our ever changing lives. There will be times where it is difficult to keep calm and but you still need to try!
1 – You can think straight
Staying calm allows you to think logically and take decisions accordingly. Clarity of mind is extremely important when you are dealing with problems. If your mind is free and relaxed, your clarity with help you work through solutions much easier and logically.
2 – Allows for a discussion rather a fight
Staying calm allows you to discuss things rather than fall out. If you stay calm, you will be able to discuss problems with ease and certainty. Problems are to be dealt with patience. Fighting or unnecessarily arguing will not provide you with a solution to your problem, and may leave all involved feeling frustrated and annoyed.
3 – You are aware and focused
While you are calm you are able to identify the reason for your problem and how it has come about. You can easily and practically think it through without letting emotions cloud your judgement. If order to resolve your problem you need to stay focused and possibly emotionally detached. This will allow you to be aware of the cause and act smartly.
4 – Time for you to prepare before you speak
Keeping calm gives you ample time to think what to say on a certain subject, rather than going with the first thing that comes to mind. Being open minded helps us to explore solutions or offer our own ideas to solve them. Putting our ideas forward in a calm and composed manner detached of emotion can portray a positive impression.
5 – It gives a positive impression
Staying calm during difficult times will reflect your inner character and will provide a positive impression to others. Develop your personality as in you are able to cope up with your problems patiently and with ease.
Being able to maintain an outward appearance of calm (even when we don't feel calm on the inside), can have an extremely powerful impact on those around us. Telling yourself you are calm and confident is also so much more effective than saying 'don't be nervous'. Try it out. Fake it a few times and as your subconscious mind adapts to your new demeanor so you find yourself in a calmer state more naturally.
Researcher Wellbeing Week 2021 takes place 5–9 July. For more information, visit: https://www.liverpool.ac.uk/researcher/uol-rsa/
About the author
Helen Dos Santos is a Wellbeing & Resilience Life Coach specialising in supporting the emotional and mental resilience of staff. Qualified as a Neuro Linguistic Programming Master and Master Life Coach, Master Hypnotherapist, Havening Techniques Practitioner®, and Belief Change Practitioner, Helen's aim is to make a positive difference to the lives of the people she works with.
Notifications
To set up an RSS feed for more Researcher blog posts, please copy and paste the below link into your RSS subscriptions area:
https://www.liverpool.ac.uk/researcher/blog/RSS/index.xml
If you have not set up an RSS feed before, please follow the instructions in this RSS Feed Setup Guide.
---