A passion for LEGO and archaeology
Posted on: 18 January 2017 by Matthew Fitzjohn in 2017 posts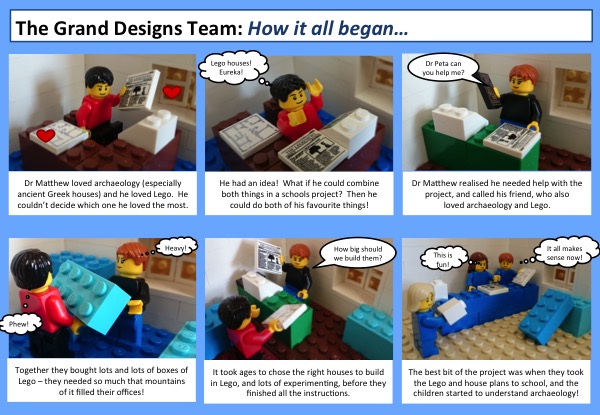 My latest research project has been inspired by my interest in digital humanities research, teaching methods - and a love of LEGO.
'Grand Designs in Ancient Greece' is essentially exploring how teachers can use LEGO to help students to learn about Ancient Greek art and architecture.
Dr Peta Bulmer and I have been collaborating with teachers from primary and secondary schools across the country to create resources that integrate learning about Ancient Greece with other subjects.
I've really enjoyed developing the idea of cross-curricula teaching, where arts and humanities subjects (history, archaeology, literacy and language) are put together with science, technology, engineering and mathematics (STEM) teaching - to create a STEAM curriculum.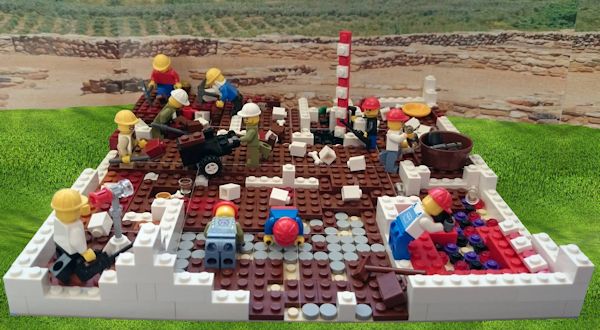 So how did this idea come about? My previous research and teaching involves the use of different digital media to think about the past and I've been using software to create models of ancient houses in my archaeological research.
Then one day I opened up an old box of LEGO for my daughter and played with building a model of a Classical Greek house. I was excited by the way LEGO has embraced digital media and in a module that I teach at the University, I encouraged some of my students to use 'LEGO Digital Designer' to reconstruct houses.
A passion for LEGO
Peta was also passionate about LEGO and jumped at the chance to be involved:
"It has been really challenging, converting 2D archaeologists' plans of ancient houses into 3D LEGO models, but the results have definitely been worth it. In the classroom we have created activities in which students work in groups to use LEGO to build their own models of Classical Greek houses."
"Our model 'insula' from Olynthos and the other houses we built set the scene perfectly for activities such as 'The Excellent Excavation' (pictured above) or 'The Master Mosaic Maker's Apprentice', which combine learning about ancient Greek houses, storytelling, problem-solving and above all - fun!"
‌
It has been really interesting working with schools. I had a great day with Year 3 children at Kempsey Primary School, who designed and created fantastic mosaics in LEGO for a Greek dining room (andron).
Each mosaic told a story or expressed an idea about the Ancient Greek world. The activity required the children to use maths to calculate the costs of the mosaics that they had designed, as we have given each type of LEGO brick a monetary value.
The students had a lot of fun, and I was amazed at how hardworking and incredibly creative they were.
We're looking forward to finding out how teachers will continue to develop these resources - and we hope to bring you more stories from the classroom, on the blog. In the meantime, find out more about the Grand Designs in Ancient Greece project.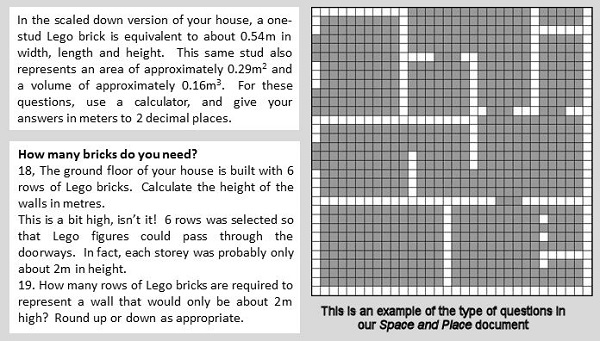 ---