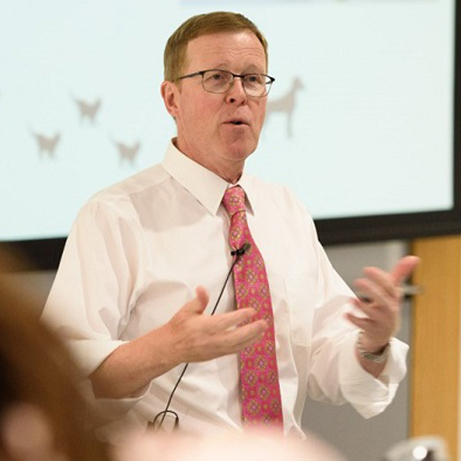 We are a community of veterinary students, educators and researchers working together to improve animal health throughout our society and the world. We are striving to create accessible, equitable, sustainable, inclusive and innovative health solutions that address the one-health challenges of our time.
Discover
Our research
Our research aims are to have a positive impact on the health and wellbeing of our city, our country and our planet. We will do this by focusing on areas where we are confident we already have, or can develop, world-leading expertise.
We use our breadth of expertise to collaborate and deliver meaningful impact from our research. We are working to address these key challenges at a local and global level.
Our campus
Leahurst campus
Leahurst campus
Located in the heart of rural Cheshire, our Leahurst campus employs over 350 staff, including over 100 veterinary surgeons and teaches veterinary students in all years of their studies. The site is home to two farms, two referral hospitals, and two of the Institute's three first-opinion practices.
Liverpool campus
Liverpool campus
Our Liverpool Campus provides teaching for the first three years of the undergraduate course around themes of normal animal structure and function, animal husbandry, disease processes, public health, epidemiology and welfare, management of disease, research, clinical and professional studies.
Vision, mission and aims
Our mission
To advance the health and wellbeing of animals, people, and the environment through excellence and innovation in education, research, and clinical service.
Our vision
A better future for animals.
Our goals
Teaching: Prepare graduates with the knowledge, skills and resilience needed for lifelong career success and satisfaction.
Research and Impact: Generate nationally and internationally recognized research that improves the health, wellbeing and sustainability of animals, people and the environment and shapes the delivery of veterinary medicine and education.
Clinical Excellence: Provide outstanding veterinary care to our animal patients and their owners in an environment that fosters learning and clinical discovery, and models the broad spectrum of contemporary veterinary practice.
Culture and Community: Build an inclusive, respectful, and sustainable community of students and staff who are committed to one another's success and wellbeing.
Institutional Excellence: Invest in the people, processes and infrastructure needed to advance excellence and sustainability in all that we do.
Our values
We are one community.
We demonstrate professionalism and civility in all of our interactions.
We practice inclusivity and believe that diversity makes us stronger.
We believe that collaboration and open communication lead to better results.
We are committed the wellbeing and continuous learning of students and staff.
We incorporate sustainability across all aspects of our work.
Our Strategic plan
Download the School of Veterinary Science Strategic plan
Accreditations