Dr Mike Gordon shortlisted for LawCareers.Net Law Lecturer of the Year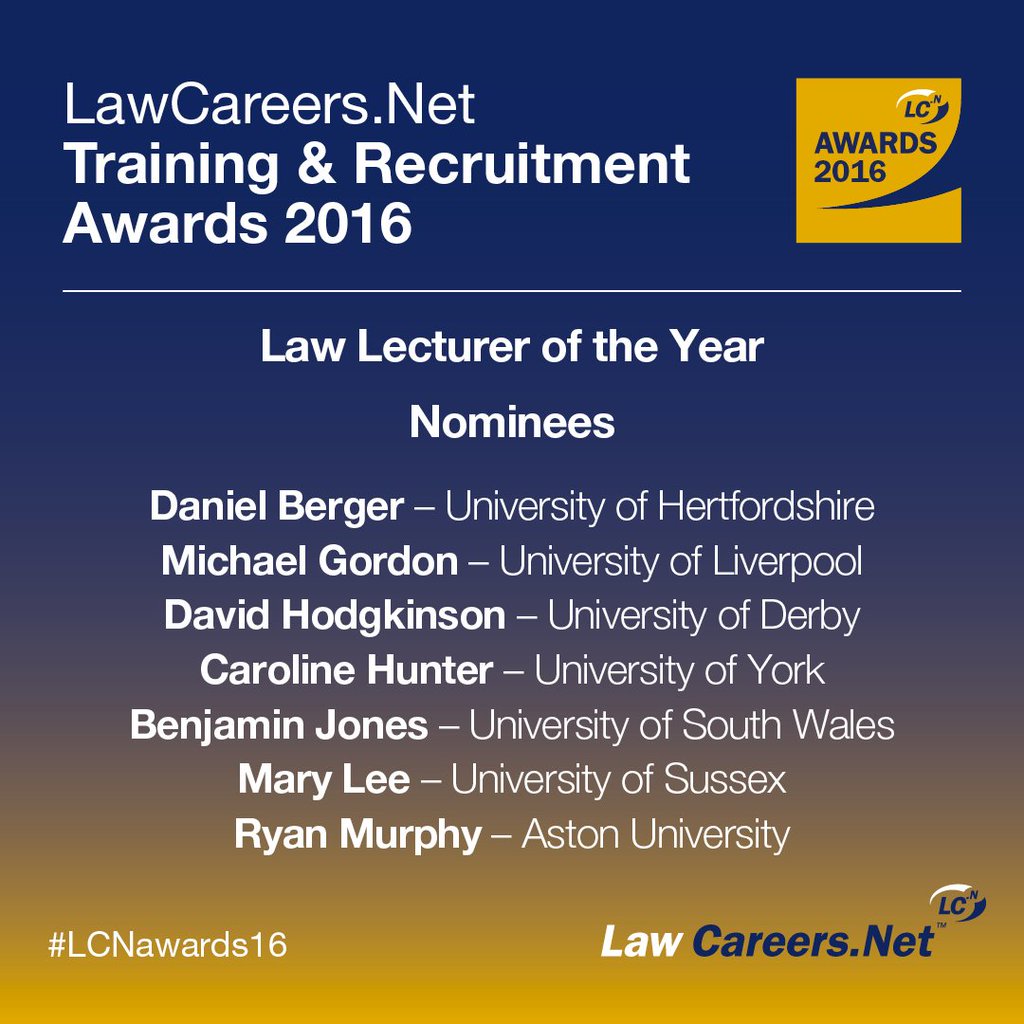 Dr Mike Gordon has been shortlisted for LawCareers.Net Law Lecturer of the Year
Mike was nominated for the award by his students to be one of seven individuals shortlisted for the prize title.
The LCN Awards is an annual event that has been running for over a decade to identify and celebrate those organisations that offer their recruits the very best start to a career. The Law Lecturer of the Year award is designed to highlight and recognise the contribution made by those who teach law in an inspiring and engaging way.
LawCareers.Net is a one-stop resource for future lawyers at all stages of their quest to join the profession. They offer information, help, advice and practical tools that will allow candidates to successfully realise their potential in the legal world.
The award will be made at the LawCareers.Net Training & Recruitment Awards held at Merchant Taylors' Hall in London on Thursday 19 May 2016.
Follow the event using the hashtag #LCNawards16